Moto X Pure Edition Release Date Revealed
Since first being announced back on July 28th many have been wondering when the all-new 2015 Moto X would be available, and today the release date was accidentally revealed. For months rumors have been speculating when it would arrive, and below are all the details for those curious about the new Moto X Pure Edition "Style" for 2015.
On July 28th Motorola announced three brand new devices. The Moto X Style, the Moto X Play, and a new Moto G budget smartphone for 2015. It was all a bit confusing, as the Moto X Style is actually the only new Moto X coming to the United States, and the company will call it the Moto X Pure Edition here, and sell it themselves, rather than with the help of carriers.
Read: Moto X Pure Edition Release Date Breakdown
Today after months of rumors and even a soft announcement by Motorola of "September" the release date was prematurely revealed on Twitter, then quickly removed. According to the official Motorola Mobility Twitter account post that has already been removed, the all-new Moto X Pure Edition will be available in the United States starting September 3rd.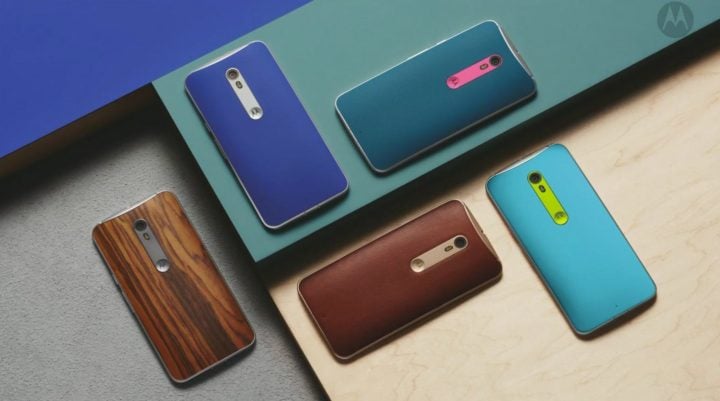 For months rumors and speculation surrounded this brand new smartphone. Motorola themselves even confirmed it would arrive around the same "annual release cycle" as previous years. That lead many to expect a very late September release date.
Then, Motorola confirmed it was coming in September when they announced the trio of smartphones, which didn't give anyone clarification as to when this impressive new phone was coming. However, if the tweet below (image captured) which has since been deleted from Twitter is accurate, the brand new smartphone will be available starting September 3rd.
Clearly shown is the new Moto X, with the tweet stating it will be available starting September 3rd. We can expect the new Moto X Pure Edition to be sold and customized on Motorola.com with MotoMaker, and also available from Best Buy and Amazon. This year the Moto X will not be available from carriers in the United States, as it has been the past two years, so it won't be available on-contract at a lower price.
So what can we expect from the new Moto X Pure Edition? A lot actually. Here's all the details from the official announcement, and below are a few additional details. It appears the new 5.7-inch Moto X will be available on the 3rd starting at only $399.
Moto X Pure Edition Specs
5.7-inch 2560 x 1440 Quad-HD Display
6-core Snapdragon 808 processor with 3GB of RAM
16/32/64 GB of Storage with a Micro-SD slot for expandable storage
21 Megapixel F2.0 Rear and 5 Megapixel Front Camera (front and rear LED flash)
4k Video, HDR Video, Slo-Mo Video and more
Pure stock Android 5.1.1 Lollipop
Dual Stereo Sound front speakers
Aluminum Design
3,000

mAh

battery with the world's fastest "TurboPower" charging
Unlocked with Universal 4G LTE (Verizon, AT&T, T-Mobile, Sprint, etc.)
Water-repellent coating
Customization with Rubber, Wood, Leather, Metallic Accents & more)
As you can see above, this year the new Moto X will be bigger, better, faster, more affordable, come with more storage, and feature a much improved camera. Essentially the manufacturer improved every aspect of the device, added more customization options, tossed in a great camera and a massive 3,000 mAh battery, but dropped the price down to only $399.
Potential buyers need to know the new Moto X Pure Edition should work on all carriers in the United States, even though no carriers will sell it. Just toss in a SIM card, and it should work as expected, although we anticipate some issues with Verizon giving out SIM cards for a device that isn't in their system, and the same goes for Sprint. That said, it supports all major carriers. The 16GB Moto X starts at $399, and pricing increases from there for 32 or 64GB options, not to mention it has micro-SD support for additional storage.
This leak today was either a complete mistake by Motorola, or a move to spoil some of the Samsung Galaxy Note 5 launch date excitement. A smartphone with a similar screen size set to be announced tomorrow, August 13th.
Now that we know the big new fancy and impressive-looking 2015 Moto X should be available around September 3rd. Who's buying?

This article may contain affiliate links. Click here for more details.