Moto X Pure Edition Review
With the Moto X Pure Edition for 2015, buyers will get an exceptional phone with nearly no compromises. It has everything a buyer would want from a smartphone, and it doesn't cost $700. In fact, it's just $399. The price, along with that great experience and free customization, gives this phone our GottaBeMobile Editors' Choice Award.
Motorola stunned the smartphone industry in 2013 with the original Moto X. It offered a well-rounded phone with more customization than ever before, a great design and a wallet friendly price. The company did it again in 2014, but this year the third Moto X is their best yet. It offers more customization, a bigger beautiful 5.7-inch screen, a snappy 21 megapixel camera, more battery life and the same wallet-friendly price. This is our Moto X Pure Edition Review.
Read: Moto X Pure vs Galaxy Note 5: Key Differences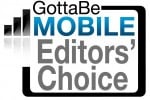 For those who don't know, the Moto X is completely customizable on Motorola's website. The company lets buyers choose the color, accent colors, an engraving and even choose from premium build materials like real wood or genuine leather for the back. Add in nearly stock Android software with a few helpful add-ons for hands free controls, a huge 5.7-inch screen, dual front-facing speakers as well as a low price tag and you'll quickly see why this phone is getting so much attention.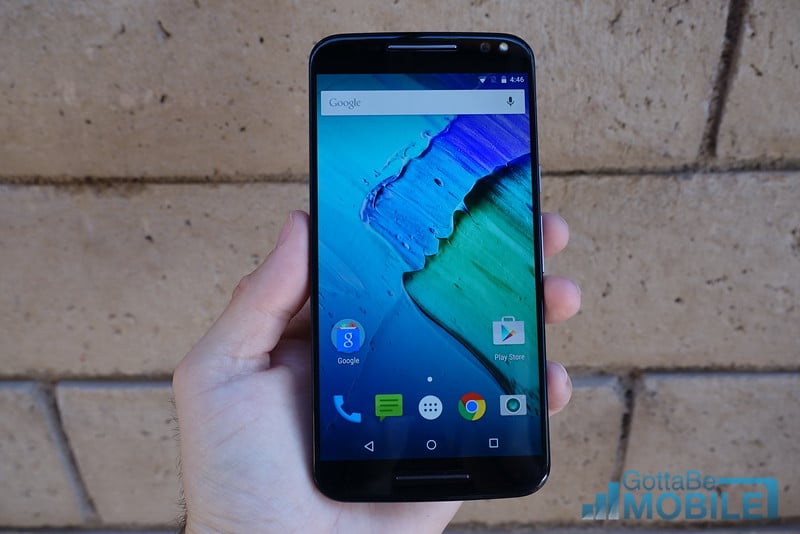 The Moto X may not have as much horsepower as some of the competition or advanced features like a fingerprint scanner or a stylus, but for $399 it's arguably the best smartphone available today that delivers features users actually need and want. It doesn't include extras that confuse average consumers.
Below we'll go over everything it has to offer. We'll also talk about what we like, what we don't like and why the Moto X Pure Edition should be on every buyer's radar during the holiday season of 2015 and beyond.
What We Like
Sleek design and premium build quality
Customization with different colors, leather or wood backs and more
Micro-SD slot for expandable memory
Improved camera & fast charging
Water-resistant
Price
What We Don't Like
Not as powerful as the competition
Average battery life
Display isn't up to par
Bottom Line
There was a lot we like about the Moto X Pure Edition and hardly anything we didn't. That's because this is truly one of the most well-rounded smartphones available with the best price to performance ratio on the market.
Motorola truly understands Android. There are no added skins or bloatware, like Samsung, and this year they even cut out carriers and are selling the phone themselves. This means owners will get an amazing device that isn't expensive, performs wonderfully, will receive updates quicker than most and can be completely customized to fit any personal style. Add in a bigger battery, better camera and a micro-SD slot for expanding storage to hold more apps, games and music and that's the Moto X Pure Edition.
Moto X Pure Edition Display
If there's one area that previous Moto X owners won't be happy with, it's the display. Everything about the new Moto X is better than earlier generations, but this year Motorola caved to the "phablet" trend and put in a 5.7-inch Quad-HD display. That's not a bad thing, as it rivals the Galaxy Note 5, LG G4 and many others. That said, the Moto X was popular for being a smaller smartphone that still packed plenty of power.
The original had a 4.7-inch screen. Last year the 2nd Gen Moto X received an increase to a 5.2-inch 1080p HD display. Now, the new Moto X Pure Edition for 2015 is as big as the Samsung Galaxy Note 5 and has a similar 5.7-inch 2560 x 1440 Quad-HD display. One that is both good, and bad.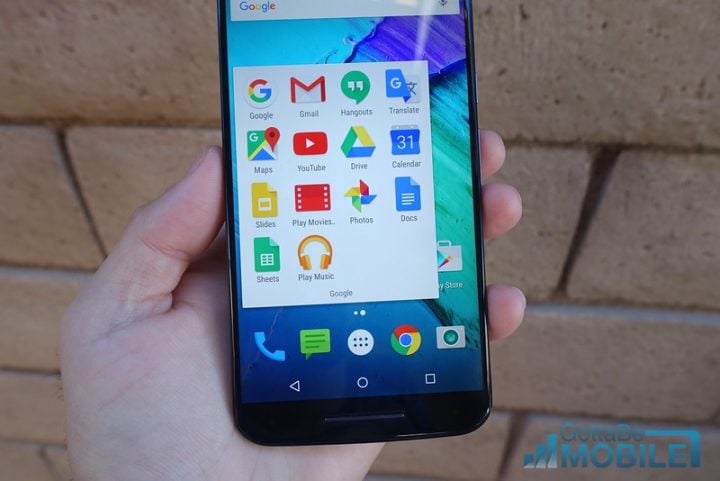 On the plus side the bigger screen is great for playing games, viewing YouTube videos or watching movies. It complements the dual front-facing speakers wonderfully. The screen is crisp and clear. Colors are vibrant and blacks are inky black. On the flip-side, they ditched the AMOLED screen from last year and went with an LCD display. This causes battery life to suffer, and the colors and brightness can't match the competition. It's still more than enough and certainly better than most budget phones in the screen department.
Comparing the Galaxy Note 5 with the Moto X Pure Edition, there's a clear winner: it's Samsung. The Moto X looks great and anyone who buys it will love it, even though the colors aren't quite as vivid as some other phones on the market. The same can be said about brightness, as it doesn't get nearly as bright as the LG G4, Galaxy Note 5, Galaxy S6 and other smartphones available in 2015.
If there's a silver lining anywhere it's the fact that Motorola managed to put a big 5.7-inch screen into a pretty small package. The bezels on the top and sides are very thin, making this big 5.7-inch smartphone physically smaller and easier to hold than phones like the iPhone 6s Plus with its 5.5-inch screen. The Moto X Pure Edition has more screen real estate to enjoy apps and video, but isn't so big that owners can't use it with one hand or easily slide it in their pocket. That makes it a great all around experience without feeling too big to actually enjoy with ease.
Moto X Pure Edition Design & Customization
In terms of design Motorola stuck to what they know works. It looks almost identical to the Moto X before it, only it's much bigger. It has a strong aluminum ring around the frame for durability, an easy-to-grip curved design around the back and comes in an array of different build materials.
The Moto X Pure Edition is wrapped in aluminum and has the power and volume rocker all on the right side. There's a texture to the power button so owners won't have to search for the right key. There's a regular micro-USB charging port on bottom. The left edge is smooth. Up top is the 3.5mm headphone jack and a SIM slot tray that doubles as a micro-SD slot for expanding storage. Both go into the same slot for convenience.
This is huge, as the lead phone manufacturer, Samsung, removed micro-SD cards from the Galaxy S6 and Galaxy Note 5 this year. It also means users can buy the 16GB model for the wallet-friendly $399 price point and easily add a 64 or 128GB micro-SD card without spending $800, like you would on an iPhone or Samsung.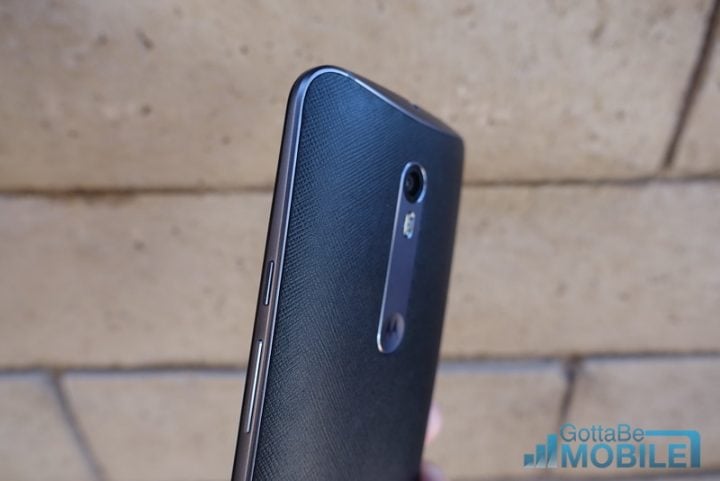 Around front we have very minimal bezels and a big screen for enjoying beautiful HD content at resolutions higher than most HDTV's as well as dual stereo front-facing speakers that sound amazing, loud and crisp. HTC made front facing speakers popular, but haven't done anything since. Motorola managed to add powerful, clear, loud dual speakers without making the bezels too big.
They're also slightly raised up, so when laying the phone face-down on a table it will rest on the speaker grills, rather than scratch the screen. I love the dual front facing speakers and all phones should have them. The Note 5 has one small speaker on bottom, one that constantly gets covered while being held, which mutes nearly 80% of the sound. That won't happen with the Moto X Pure Edition. It's great for music, games and especially movies with stereo sound.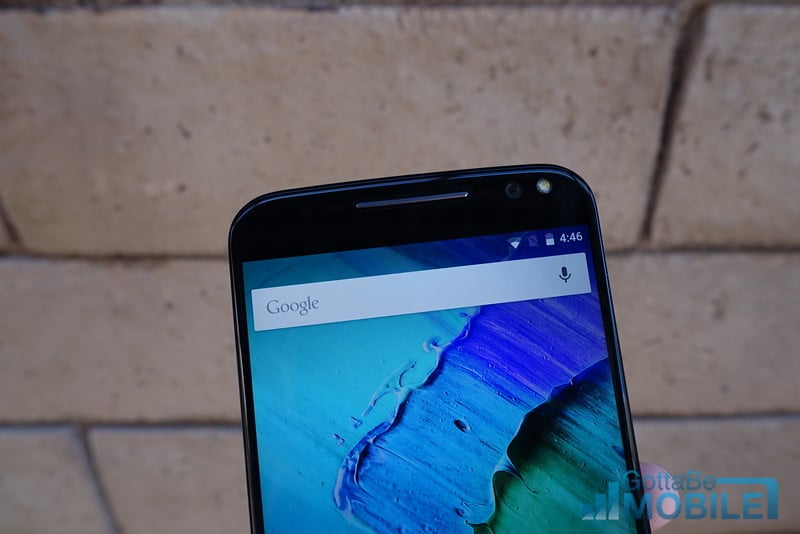 Motorola didn't stop there either: there's a new and improved 5 megapixel front camera with an LED flash (yes on the front) for improved selfie photos.
Customization
If there's one area aside from the price where the competition can't match Motorola, it's customization. For the third year in a row Motorola is offering what's called Moto Maker. This year, buyers can choose from white or black for the front, then silver, black or gold for the aluminum frame. There are 10 soft grip rubber backs buyers can also choose from, four real wood backs, an additional four genuine leather colors and textures, seven accent colors for the metal strip around back that houses the new 21 megapixel camera, as well as options for engravings and more. The phone comes in 16, 32, and 64GB of storage configurations, starting at $399. That's a lot of phone for under $400.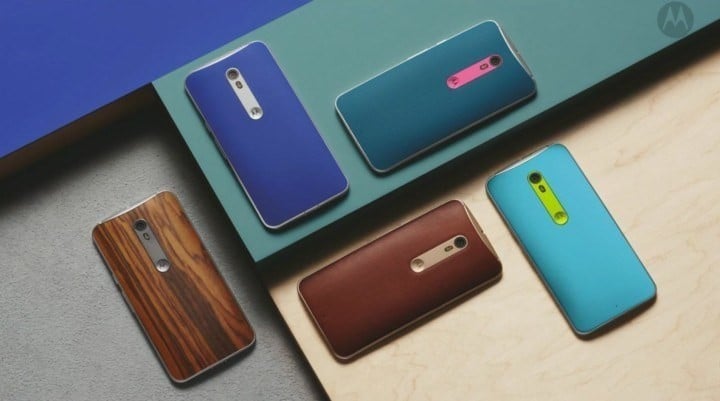 Most of that customization is completely free too. That means buyers can get exactly what color they want (pink, if you'd like) for free. However, adding extra storage or selecting a leather or wood back does have an added charge.
Moto X Pure Edition Specs
We mentioned the Moto X PE may not be as powerful as some of the competition, but that doesn't mean it isn't a smooth and excellent performing smartphone. In fact, it uses the same 6-core processor as the LG G4 and the new Nexus 5X from Google.
Numbers aren't everything. Before we list them buyers need to know this is one fast, stable, buttery smooth smartphone that can compete with the best of the best.
5.7-inch 2560 x 1440 Quad-HD Display
6-core Snapdragon 808 processor with 3GB of RAM
16/32/64 GB of Storage with a Micro-SD slot for expandable storage
21 Megapixel F2.0 Rear and 5 Megapixel Front Camera (front and rear LED flash)
4k Video, HDR Photo/Video, Slo-Mo and more
Pure stock Android 5.1.1 Lollipop (Android 6.0 Marshmallow coming soon)
Dual Stereo Front-facing speakers
Aluminum Design
3,000 mAh battery with the world's fastest "TurboPower" charging
Unlocked with Universal 4G LTE (Verizon, AT&T, T-Mobile, Sprint, etc.)
Water-repellent coating
more
This phone may not have the latest 8-core processor and 4GB of RAM, but it doesn't need it either. Stock Android 5.1.1 Lollipop was built to run on the cheapest of phones and the powerful Moto X Pure Edition has no trouble playing games, viewing HD video, snapping photos, recording 4k videos and more.
We'll talk about it more below, but Motorola uses stock Android built right from Google, then adds useful features to it. They don't bloat it up and change the entire look and feel, like Samsung or HTC. As a result it doesn't need tons of horsepower to run great and last all day. So while we did mention it isn't as powerful as some of the competition, it doesn't need to be.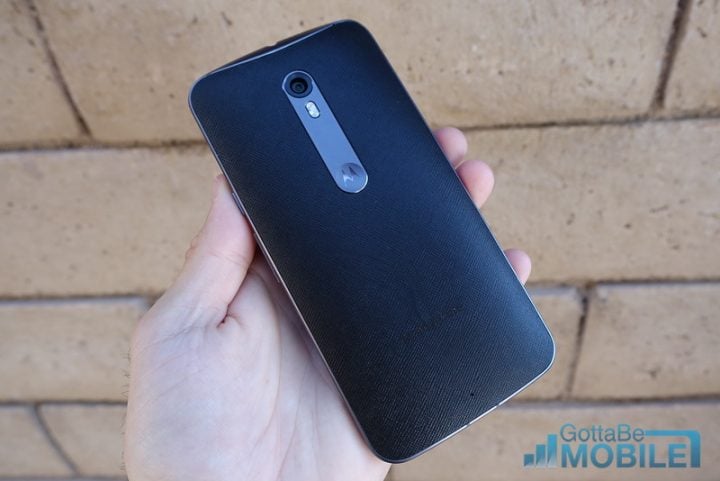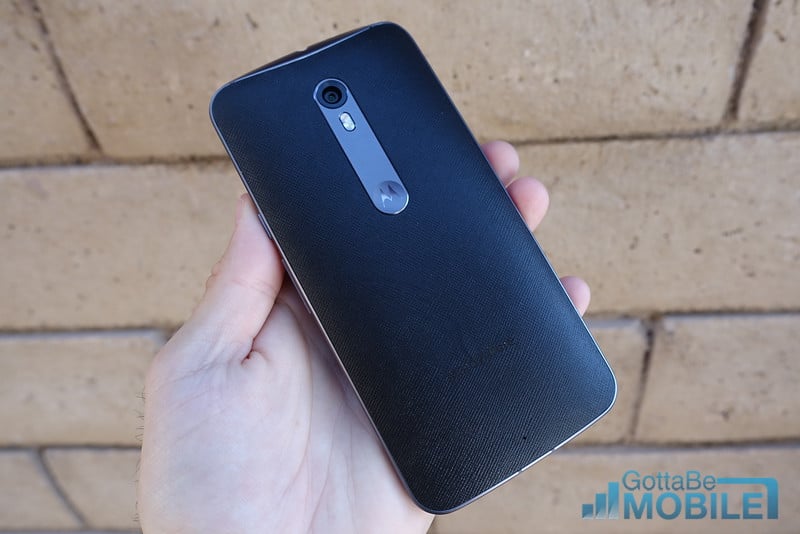 The Moto X Pure Edition is one of the fastest phones I've used this year. Right up there with the Samsung Galaxy Note 5.
There are two very important specs mentioned above that made the last two Moto X smartphones fail in my book: the camera and battery life. Both items have been addressed in 2015 with the Pure Edition.
Moto X Pure Edition Camera
The camera has consistently been one of the weakest links of the Moto X generation, but this year that won't be an issue. In fact, it's already been reviewed by multiple camera sites and places in the top 5 for all smartphones.
Motorola's new Pure Edition smartphone has a much improved 21 megapixel f/2.0 camera and two-tone dual LED flash. It features 4k video recording, slow-motion options, Auto HDR for improved photos and more.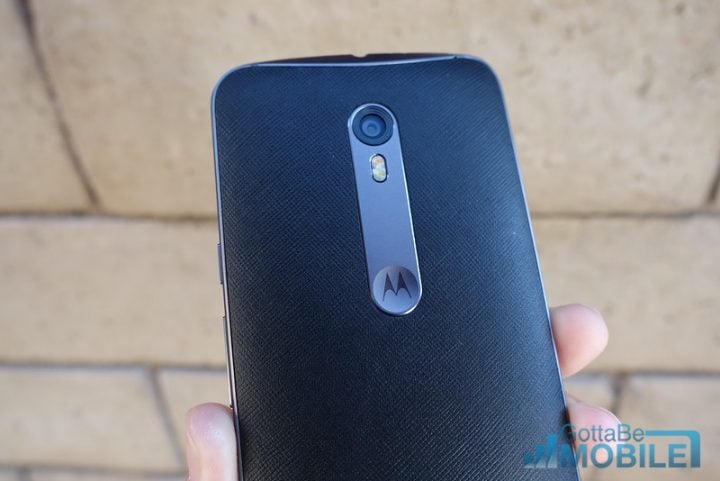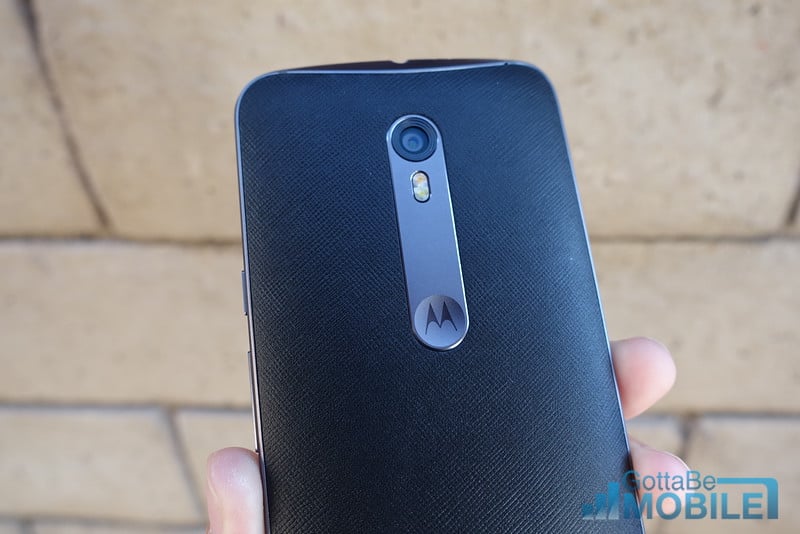 In our time with it we've been able to capture some pretty decent photos, but the controls aren't the easiest. Many love Motorola's camera app for the simple flick of the wrist gesture to instantly launch it, where one tap on the screen focuses and takes a photo at the same time.
Both are nice, but swiping out the settings and changing options, turning off the flash, or switching to video isn't as easy as some of the competition. I found myself often fumbling through the settings and the user will need to tap each icon to know exactly what they are. Some are obvious, but others, not so much. The camera's settings will take some getting used to, but once figured out, it works pretty great.
As far as photos are concerned, the Pure Edition was pleasantly better than any Moto X before it and took great photos. Below is a sample gallery of just a few of many taken with this phone. And while it has been impressive, low-light and indoors still leaves a little to be desired. All phones struggle at low-light photos, but Motorola is still behind the pack in this regard. More pixels doesn't instantly make it better, but it's clear this is one very capable camera.
The best camera is the one you have on you and that's true here. It might not produce DSLR-quality photos, but it's more than enough for all owners. Being able to flick my wrist to instantly open the camera, then focus and snap a photo with one quick tap, makes it one of the fastest cameras I've used. You'll never miss the moment with the Moto X.
Moto X Pure Edition Battery Life
The second biggest problem users had with the Moto X lineup over the years has been battery life. The 2014 Moto X wouldn't last me an entire day, even though Motorola promised 24 hours of "mixed" usage. This year though, I've managed to make it through most of the day without needing to plug it in. If I did, it recharged extremely quick, making battery life less of a worry.
The new Moto X Pure Edition for 2015 has a massive 3,000 mAh battery (the same size as the Galaxy Note 5) and more importantly, features an advanced version of Quick Charging called TurboPower charging. Sadly, wireless charging is not included.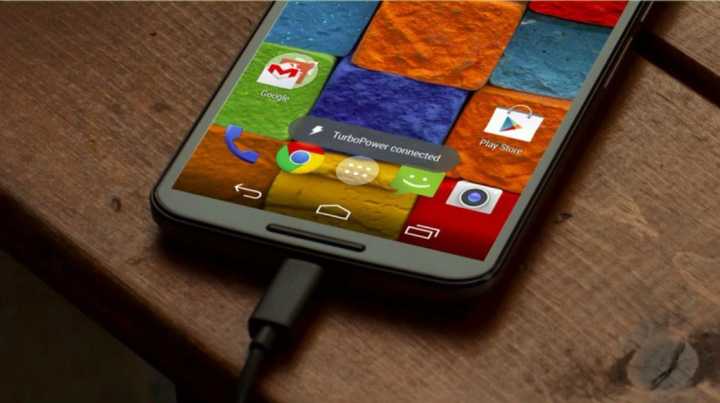 Turbo charging essentially lets the Moto X go from 0-50% in under 25 minutes using the included wall charger. Then, the phone will charge to 100% in less than 80 minutes, when older devices took nearly two hours, if not longer. That means a quick drive home from work will get most users at least another 6-8 hours out of the phone. Enough to enjoy an evening out or until it's time to drop it on a bedside charger.
Overall though, the Moto X appears to drain a little quicker than we'd like and faster than expected with the increase to a big 3,000 mAh battery. Especially considering last year it was only a 2,300 mAh battery. It's a big improvement, but it needs to power a bigger display with a Quad-HD resolution.
Most owners will be able to go an entire day without needing to recharge the Moto X. Light users making a few calls, checking Facebook and texting throughout the day should have a good 30% or more leftover come 9PM. Light users can expect even more. I spent the majority of my time with it also connected to the Moto 360 smartwatch, so my battery results will differ from most as that uses a little more. Playing Clash of Clans will drain it very quick, as will most games, so I had a few days of multiple recharges. Typically I'd get over 2 hours of the all important "screen on time" and still have a little left as my day was ending, but a few times I was reaching for the charger at 4-5PM.
Software
Earlier we said Motorola truly gets Android, and it does. What we mean by that is the company doesn't bloat it with unnecessary apps or add-ons or cover it with a skin that slows down performance, like Samsung or HTC. It's stock Android just as Google builds it, then Motorola adds a few useful features as a part of the Moto Suite of apps. This improves the experience, rather than completely alters it.
There are no Amazon apps, Verizon bloatware, T-Mobile TV, Nascar apps and all that other junk. It's just the basics, letting owners decide what to install. However, Motorola adds an app simply called "Moto" that allows for hands-free controls using your voice, migration tools to transfer things from an old phone to the new Moto X, and more. Setting a phrase like, "OK Moto X" allows for tons of controls as shown below.
Users will be happy to see a stock version of Android 5.1.1 Lollipop, with nothing changed from how Google offers it, but a few added benefits. Moto Display uses sensors on the front of the phone to recognize when your hand goes near the screen and turns it on in a low-power state to quickly check notifications without turning on or unlocking the phone. Below is the notification that appears and then fades away if the phone isn't interacted with. A swipe down will unlock the phone, or if notifications are awaiting, will unlock right into that application. This is an addition that makes Android more useful, not just bloated with "stuff" like some of the others. Moto Display is one of my favorite features.
Then there's Moto Voice, which we mentioned above. Inside the Moto app the phone will let owners customize a command that will enable "listening mode" where the phone will make calls, turn on the camera, take photos, play music and more without ever touching the phone. It's nothing new and has been around since the original Moto X, but someone reading about Motorola for the first time will love it. Below is just a small sample of what it's capable of.
Overall Android 5.1.1 Lollipop, and soon Android 6.0 Marshmallow, is extremely smooth on the Moto X Pure Edition. Those coming from a Samsung, HTC, or LG phone will notice the silky, unadulterated performance immediately.
Motorola makes using the phone easier, safer while driving and adds things like hands-free usage without getting in the way of the same easy and smooth experience built by Google. Even Samsung's tried to tone down its changes lately, but it's still nothing near stock Android like the Moto X Pure Edition.
Carriers
The Moto X Pure Edition is exactly that, pure stock Android and free of carriers. It's being sold by Motorola, Amazon, Best Buy and others around the globe. No carriers are offering it. This is good and bad. Buyers can't get it for less on contract from AT&T or a carrier, but that also means no bloatware, carrier branding and most importantly, faster updates.
Motorola controls everything, and as a result, updates for security enhancements, bug fixes, new features and the latest version of Android should arrive much faster than ever before.
The Moto X Pure Edition also works on all major carriers in the United States. Verizon, T-Mobile, AT&T, Sprint, US Cellular and even smaller regional carriers. It supports all the required bands, works with everyone and just needs the right size SIM card from your carrier. This is a bold move, but one that will hopefully pay off in the end.
Competition
With 2015 now in the 4th quarter, we've seen almost all the phones that will be released this year. Sure another Moto DROID is coming to Verizon and HTC has something coming later this month, but all flagship phones are here. That means we know exactly what the Moto X needs to stand up against.
Below are a few comparisons, but potential buyers will see it competes with, beats or comes close to any and all competition, yet costs less. The Moto X Pure Edition is one of the best phones you can buy and the best phone for $399.
Moto X Pure vs Moto X 2014: What to Expect
Moto X Pure Edition vs iPhone 6s Plus: 6 Key Differences
Moto X Pure Edition vs Nexus 6P: 5 Things to Know
Moto X Pure Edition vs Galaxy Note 5
Final Thoughts
While those coming from an older Moto X may not be too happy about the increase in size to 5.7-inches, big phones are here to stay. Everyone is doing it and Motorola finally got on board. At first I was hesitant, because devices like the Nexus 6 were simple too big for me, but Motorola's convinced me a big phone can easily be used with one hand.
All that really needs to be said is the Moto X Pure Edition is one of the best Android smartphones available in 2015 and can't be beat when it comes to the $399 starting price. Sure the OnePlus 2 and some others are fairly cheap, but they don't offer the customization, stock Android experience and overall great build quality and performance Motorola does.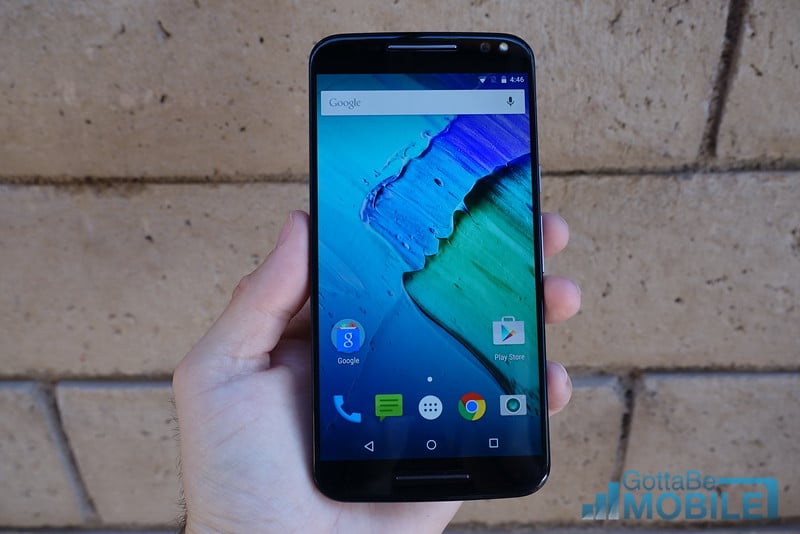 The Moto X Pure Edition offers one of the best pure experiences on Android, is extremely customizable, takes pretty great photos and has good battery life all for less than nearly everything else for sale at the moment. Add in the fact that it's unlocked and works on any and all carriers, and should see fast updates, this will be one smartphone that is hard to pass up. I can recommend the Moto X Pure Edition without hesitation.