Motorola Android 5.1 Lollipop Update Breakdown [July]
The update to Google's latest Android 5.1 Lollipop update hasn't been nearly as smooth as anyone wanted or hoped, but it's still slowly and surely arriving for millions of smartphone owners. Over the past month or two Motorola has been extremely busy with updates, and here we want to breakdown the progress for multiple Moto phones waiting for, or getting Android 5.1 Lollipop.
Sadly Motorola is running behind when it comes to the Android 5.1 Lollipop update, but that all changed in July as they've pushed out a slew of upgrades for multiple devices, including the original Moto X from 2013. With summer coming to a close and Android M on the horizon, Moto aims to deliver Android 5.1 to a lot of owners.
Read: Android 5.1 vs Android 5.0 Lollipop: What's New
Thanks to Google quickly releasing Android 5.1 and then another Android 5.1.1 Lollipop update, not to mention Android M, manufacturers have been slower than usual to deliver updates. That said, Android 5.1 Lollipop is coming soon to many different Motorola devices, and below is a breakdown of what owners need to know.
Android 5.0 Lollipop was officially released on November 3rd when Google sent the code to manufacturers, and when the Nexus 9 tablet was released to the public. It only took a week for Motorola to get started, and they kicked things off by updating the Moto X 2014 Pure edition to Android 5.0 on November 10th.
Motorola was extremely quick to get Android 5.0 on most devices, but it was filled with a few problems and bugs that Google addressed with Android 5.1 and 5.1.1 releases. Owners of the Moto X, Moto G, Moto E, and even the DROID Turbo or Ultra are all waiting for updates, or have recently received one.
Motorola Smartphone Updates
Late last year Motorola promised to share more details about updates and launched a new updates webpage with details regarding which devices will see updates, and when. And while there aren't exact dates, each device will be updated accordingly and the details will evolve and be refreshed once said handsets get updated. We've seen it continue to change these last few months, but some users are still stuck on 5.0 and are waiting for Android 5.1 to arrive and fix multiple issues.
Motorola confirmed these devices will all receive Android 5.0 Lollipop soon, and most have. A few have already received Android 5.1 Lollipop as well, but not all. One big exception being the DROID Ultra, Max and Mini. They'll probably only get one more update right to Android 5.1 later this year.
Moto X (1st & 2nd Gen)
Moto G (1st and 2nd Gen)
Moto G 4G LTE
DROID Turbo
Moto E
DROID Ultra
DROID Maxx
DROID Mini
So when will all these devices be updated, and what can owners expect? Here's everything we know so far thanks to a slew of comments made over on Google+ by Motorola employee David Schuster. While we've already reported on many of these updates individually, below is a breakdown of multiple Moto smartphones that have been updated, or should see an update soon.
Moto X 1st & 2nd Gen
The Moto X is obviously first priority for Motorola, and thankfully it has been one of the first devices to see updates. The Pure Edition was updated long ago, but it took until earlier this month for others to finally receive it.
So far the Moto X 2nd Gen has been updated to Android 5.1 Lollipop on Verizon, AT&T, the Pure Edition (T-Mobile) and even US Cellular. The soak tests started around the end of June and first week of July, and eventually rolled out for all owners. Those on Verizon received it first, then AT&T, and US Cellular was in the mix at the same time. Not to mention the unlocked version received it long ago.
Read: Moto X Android 5.1 Lollipop Details
All 2nd Gen Moto X owners in the United States should be on Android 5.1 Lollipop, and if not, head into settings and check for updates manually. Some smaller regional carriers may still be waiting, but all the major carriers have delivered the latest release.
Those with the original 2013 Moto X (1st Gen) are in a similar boat, but it's slightly behind the newer variant. Back in June Motorola's employee shared tons of information about the original Moto X, but the update still isn't here for everyone.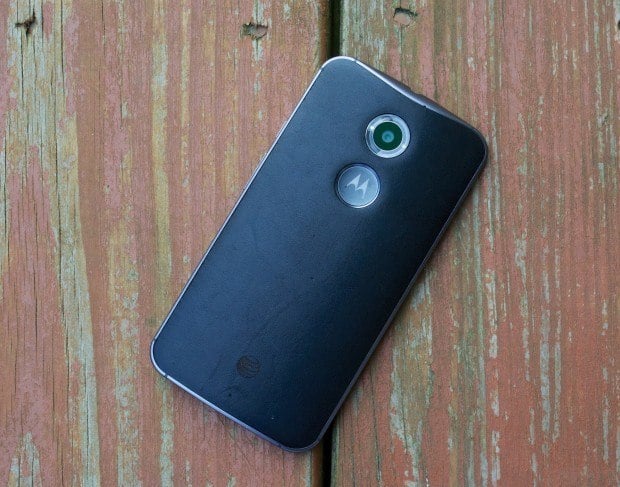 Last week we confirmed the original Moto X Android 5.1 update is finally ready for AT&T and Verizon, but it is still in the final soak test period. AT&T users can check for updates and manually get it right now, and Verizon should release it within the next few weeks.
The Verizon soak test has yet to start as the update is still in the testing labs, but once a soak test arrives the full update for all users should arrive within 3-5 days. We're expecting it to arrive very soon.
The original Moto X for other carriers, and regions outside the US are either still in testing, or getting ready to roll out as we speak. All 2nd Gen owners should have it, and all 1st Gen Moto X users can expect Android 5.1 to be delivered before the end of July.
DROID Turbo
After months of waiting through tons of rumors, and a few delays, the Moto DROID Turbo on Verizon finally received Android 5.1 Lollipop on July 1st. This was big news because it never received Android 5.0, and jumped straight from Android 4.4 to Android 5.1 Lollipop.
The DROID Turbo Android 5.1 Lollipop update has already arrived and all owners should be enjoying it. That said, we've heard a few horror stories about problems or battery life being worse, when it should be better. Here's some potential fixes for bad DROID Turbo Lollipop battery life.
We could see a few maintenance updates in the near future, otherwise Turbo owners are now waiting for Android M, like most other devices.
Moto G
The Moto G is a bit of an off device, simply because there are multiple versions, a 4G LTE model, not to mention both a first and 2nd Gen Moto G from 2013 and 2014.
Back in April the first Moto G Android 5.1 Lollipop update arrived, but it was only for the Google Play Edition handset. Both the first and 2nd Gen Moto G are already on 5.0 but the update to Android 5.1 hasn't surfaced yet for most.
The Moto G isn't traditionally available on all carriers, except for Verizon, so the updates have mainly been for the unlocked version sold by Motorola, or on Amazon and from other retailers. The 4G LTE Moto G 1st Gen received it last week, and we're expecting further Moto G Android 5.1 updates to arrive throughout the entire month.
Motorola's own employee confirmed the original Moto G will see Android 5.1 Lollipop, but all he had to say was the company is working on it, and he'll update as more information arrives. We know both Moto G variants will see Android 5.1, the question is when.
Moto E
Last year an even cheaper device than the $179 Moto G was announced, which is the Moto E. An extremely small wallet-friendly device mainly for pre-paid carriers or emerging markets outside the US. However, it is available stateside, and oddly enough it has already received an upgrade to Android 5.1 Lollipop. In fact, it was one of the first. Verizon's Moto E is enjoying Android 5.1 Lollipop too.
DROID Ultra, Maxx & Mini
Last and certainly not least is the Verizon Motorola DROID Ultra, Maxx and Mini. Motorola confirmed they will indeed receive an update to Android 5.0 Lollipop, but we've yet to hear remotely any details regarding this device seeing an update.
The focus has been on all the Moto devices, and the DROID Turbo, and one they're all finished we can expect the Ultra and its siblings to receive an update. However, we're not sure if this will be Android 5.0, or Android 5.1 Lollipop. Most likely Motorola and Verizon will deliver one last Android 5.1 Lollipop update for the DROID Ultra, Maxx & Mini, which will be the last major Android update for that family of devices.
We'll update the moment Verizon or Motorola share more details on those aging DROID smartphones. In closing, Motorola has made a huge push to deliver Android 5.1 Lollipop to all of its devices, and it has a lot of them, and as the month of July continues expect more and more software updates to arrive. We believe all Moto phones released in the past two years will see 5.1 before July comes to a close, with an exception being the Ultra, Maxx and Mini.
https://plus.google.com/u/0/+DavidSchuster/posts/58Q5CtPmfgM