Motorola Android 6.0 Marshmallow Update Breakdown
As expected, today Motorola released a rather long list detailing exactly which Motorola devices will see an update to Android 6.0 Marshmallow, starting with the Moto X. Just like last year, now that Google has confirmed Android 6.0 Marshmallow will be released early next week, manufacturers are racing to deliver it to users, and here's everything Motorola owners need to know.
Motorola was one of the first to deliver Android 5.0 Lollipop last year, beating some Nexus devices to the update, but then with Android 5.1 Lollipop full of fixes they had their share of problems and delays. This year Motorola hopes to have a smooth transition to Google's latest release, and they're off to a good start with a healthy list of upcoming updates.
Read: How to Install Android 6.0 Marshmallow Right Now
Back at Google I/O in May Google officially announced Android M, and then last month confirmed it would officially be called Android 6.0 Marshmallow. The software has been available to test for months, and now the wait is finally over, as updates should start next week for Nexus devices, and quickly arrive for millions of Motorola users as well simply because they have near stock Android on most devices.
As the title says, below is a breakdown of the Motorola Android 6.0 Marshmallow update. Including which devices are currently on track to receive the latest software, some potential release date windows and other details, as well as a small list containing a few of the many changes in Android M.
Motorola's goal with Android 6.0 Marshmallow is "less is more" which basically means adding less bloatware and features that no one uses, and keeping things beautiful and simple with stock Android. As a result, the update to Android 6.0 Marshmallow will remove some of the few changes Motorola makes to Android, making them truly some of the closest to stock devices on the market, all while continuing to make improvements to their own features, like hands-free mode, Moto Display, and more.
Motorola Android 6.0 Marshmallow Updates
With that said, below is the long list of devices that Motorola has already confirmed will get Android 6.0 Marshmallow. Most are expected, but a few surprise devices are missing, but could be added as plans change later down the road.
2015 Moto X Pure Edition (3rd gen)
2015 Moto X Style (3rd gen)
2015 Moto X Play
2015 Moto G (3rd gen)
2014 Moto X Pure Edition in the US (2nd gen)
2014 Moto X in Latin America, Europe and Asia (2nd gen)
2014 Moto G and Moto G with 4G LTE (2nd gen)
DROID Turbo by Verizon
2014 Moto MAXX
2014 Moto Turbo
Nexus 6
As you can see above, it's a rather long list. Motorola does mention that this is just their initial list, and things are subject to change regarding updates, timelines, and other devices. The company mentions that owners should keep an eye on the Motorola Software update page for more details.
Missing Devices
Of course many Motorola owners may have noticed their device missing from that list. It could change, and after these priority devices see updates Motorola could move to others, but typically Android smartphones only get support for 18 months. They'll still receive security and maintenance updates, but not the latest version of Android.
Here is a small list of many, that are missing from Motorola's current Android 6.0 update plans.
Original Moto X (2013)
Original Moto G (2013)
Moto E all variants
Some carrier 2014 Moto X 2nd Gen
and likely many others that are over the 18 month time-frame
Update: According to a Motorola forum manager, the 2nd Gen (2014) Moto X Pure Edition will receive Android 6.0, but the AT&T and Verizon version will not. This is not good news, and hopefully something changes, and we learn more details soon.
Release Date
We know, we know. Everyone is wondering when the latest version of Google full of improvements is actually coming. Android 6.0 Marshmallow will be released next week, likely on Monday October 5th, for Nexus devices. This means that day the code also goes out to manufacturers and into the Android Open Source Project. From there, manufacturers like Motorola, Samsung and others can start working on updates, if they haven't already based on the early developer preview of Android M.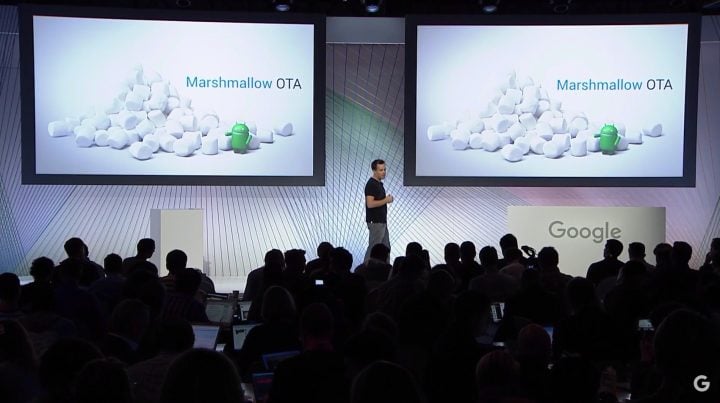 In terms of timing and actual release dates, Motorola promises that all owners should "look for more news on timing in the coming weeks". This means that sometime within the next two weeks Motorola will make a more formal announcement, and share actual release date windows.
We're expecting the new Moto X Pure Edition and Motorola's 2015 lineup to receive Android 6.0 Marshmallow by the end of October, or possible early November, but that's only a guess. They've been one of the fastest in recent years, and we see no reason for that to change. In fact, they're removing some "Moto" bits of the software, which means it should arrive even quicker than many expect.
Software Removals
Motorola wants to compliment Android 6.0 Marshmallow and all its new features, not change them or try to compete with it. As a result, they'll be removing a few things. Motorola said that Moto Assist, Migrate, and Connect will all slowly be removed. As they've been implemented into stock Android, or various 3rd party apps on the Google Play Store.
As a result, these won't be pre-installed after the update to Android 6.0 Marshmallow. Giving users the chance to use the features in stock Android, download them if they want, or seek 3rd party options from the Play Store instead. This also should leave more internal storage free for movies, apps, games, music and more so owners can do what they want, with their Moto phones.
New Features
Since the reveal of Android M back at Google I/O, the company has made a lot of changes to the operating system. That said, most of the major new changes have already been announced. Below is a link comparing Android 5.0 to Android 6.0 (an early look) and we'll give it another comparison next week when it's officially released.
Read: Android 5.1 Lollipop vs Android M: What's New So Far
The guide above will help owners know what to expect, but Motorola's also rundown a decent list of the new features as well, and here they are.
Doze Mode — This new feature monitors your phone and puts it into a deep sleep when it's not being used, which can extend battery life substantially.
Now on Tap — We love Google Now, and it's improved in Android M. Simply long press the home button to bring up the Google Now feature and display information based on whatever you're doing at the time.
Android Pay — Android M allows you to bring up Android Pay with a simple tap and easily make purchases without having to open a separate app.
Direct Share — Share your photos, news, links, etc. with your favorite contacts easily and quickly.
Simpler volume controls — A more intuitive way to control ringtone and media volume.
Android 6.0 Marshmallow improved the lockscreen, homescreen, application tray, notification pulldown bar, added new permission controls, fingerprint support, automatic app and data backups, and everything mentioned above by Motorola. Doze promises nearly 30% increases in standby battery life, Google Now on Tap is our favorite new feature, and the easier to use volume controls are a welcomed edition.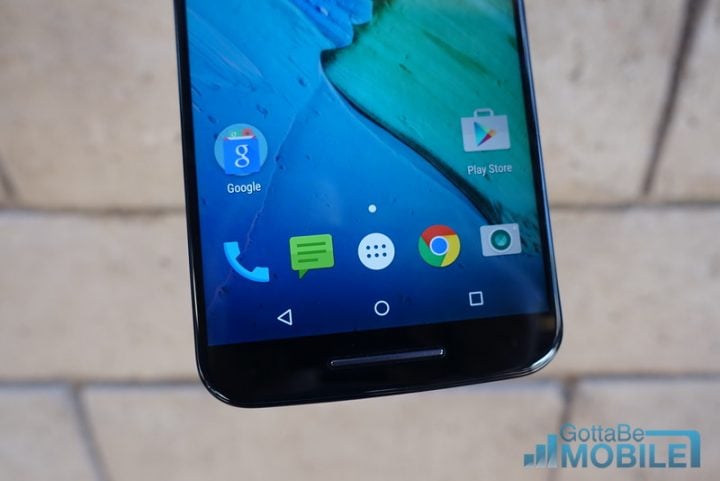 Earlier this week HTC confirmed a few of its flagship phones will see Android 6.0 before the end of the year, but Motorola is being more cautious with its announcements. That said, we expect Motorola to beat most other manufactures, and start pushing updates out in November, not the end of the year.
We can't be sure though, and we'll be on the lookout for more details and update once we know more.