Motorola Atrix 4G Available for $50 at Amazon
For those of you looking to get a dual-core Android phone on the cheap, look no further than the amazing deal with Amazon has going on for AT&T's Motorola Atrix 4G which is on sale for a mere $50 with free shipping.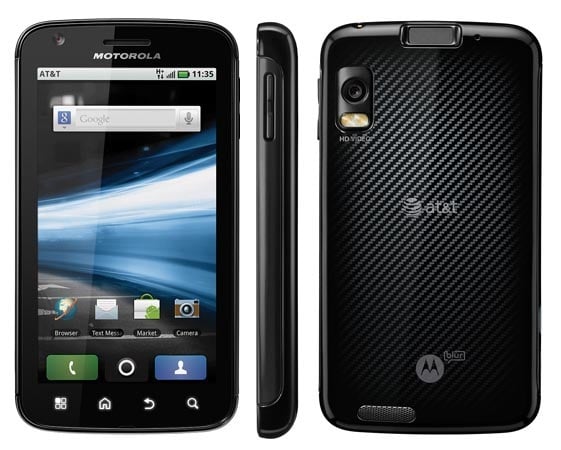 Of course, that price will come at the cost of a new two-year contract but that shouldn't be a problem considering the Atrix 4G is far and away the best Android device on AT&T. It's also an extremely new device having only come out at the end of February.
The deal will only last through the weekend so those of you who are in the market for a solid new phone should act quickly. It should be noted that this offer only applies to new customers. Those on existing plans or looking for an upgrade will have to shell out $99 which is still an incredible deal.
While the Atrix 4G has had some problems, $50 for a handset with a 1GHz Tegra 2 dual-core processor, 5MP rear camera, 1GB RAM, 16GB built-in storage, Android 2.2 and a 4 inch LCD display is pretty much unbeatable.
(Via Android Police)

This article may contain affiliate links. Click here for more details.