Motorola Blames Hardware for Slow Android Updates
It's no secret that one of the more agonizing things about owning an Android device is the wait for major software updates. Google announced Android 4.0 Ice Cream Sandwich back in December and only a couple of devices currently have the software on board as we head into the middle part of February. And while many blame the long wait times on the user interfaces that manufacturers put on their devices, one manufacturer is saying that hardware, not software is to blame.
Christy Wyatt, senior vice president and general manager of Motorola's Enterprise Business Unit had some interesting things to say about Android 4.0 and the delays that handset owners have been facing.
Wyatt says that while her company realizes that Android owners would love to get their updates in a more timely fashion, companies like Motorola have been having a tough time writing code that supports hardware other than Google's flagship Nexus devices.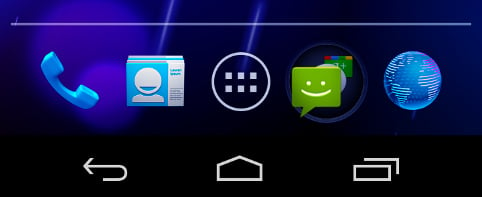 More specifically, she says that:
When Google does a release of the software … they do a version of the software for whatever phone they just shipped.

The rest of the ecosystem doesn't see it until you see it. Hardware is by far the long pole in the tent, with multiple chipsets and multiple radio bands for multiple countries. It's a big machine to churn.
Motorola has already gone into detail about the process required to update its handsets to Android 4.0 and it's not a simple process by any stretch of the imagination.
Wyatt also delves into why companies like Motorola don't like to give out specific release dates for Android updates saying that:
I would have to know that every single operator I have is going to want to upgrade every single product, and sometimes they'll want to control the timing … it's just not easy to make that blanket statement.
Nice to see some candidness on a subject that is too often left in mystery.
As of right now, Motorola has a grand total of one device that has Android 4.0 Ice Cream Sandwich on board and that's the Motorola Xoom Wi-Fi. Other devices like the Motorola Droid RAZR MAXX and the Motorola Droid 4, two phones that were announced in January, are still running the previous version of Android, Android 2.3 Gingerbread.
Still, the future is looking bright as Wyatt sounds pretty enthusiastic about the prospects of Android 4.0:
That has to be one of the promises of Ice Cream Sandwich. By bringing these UIs together, you solve the experience gaps and the ecosystem gaps between [phones and tablets].
Android owners around the world certainly hope that she's right.
For more information on Android 4.0 and its benefits, you'll want to check out our extensive guide.
Via: PCWorld

As an Amazon Associate I earn from qualifying purchases.