Motorola CEO Talks Global Domination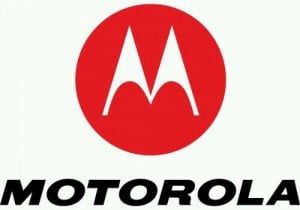 In addition to revealing Motorola's openness in making smartphones running on Microsoft's Windows Phone 7 platform if the company was given the access that Nokia has, Motorola CEO Sanjay Jha talks about his company's plans for global Android domination. The company, which had fallen after the RAZR era, had seen a turnaround when it had partnered with Google and Verizon Wireless in releasing Droid smartphones. As Verizon has now found a new best friend in Apple, Motorola too is looking to diversify and expand its global reach.
Interestingly, at the Oppenheimer Annual Technology & Communications Conference, Jha says that the Droid Bionic is an 'important product,' but that the device won't be 'the only product' suggesting that the company has more high-end smartphones coming out. This makes sense as we've seen a rumored Motorola Atrix HD being rumored for AT&T, and we've recently heard rumblings about a Motorola Admiral handset being positioned for Sprint.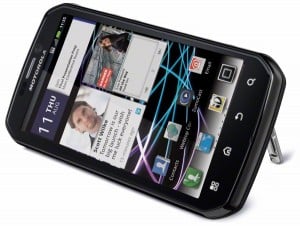 However, what's interesting is that despite the second- and third-generation franchises under the Droid X and Droid brands, Motorola seems relatively surprised at their successes. The Droid X2 was released with an updated dual-core processor but maintained the same form factor as the predecessor but upped the screen resolution. A lot of minor changes–larger screen, improved keyboard, high resolution display, and dual-core CPU–helped to make the Droid 3 the best Droid smartphone to date for the company. Additionally, as Motorola is branching out from Verizon, it is also met with new success with the high-end Photon 4G on Sprint, as well as the high-end pre-paid Triumph smartphone for Sprint subsidiary Virgin Mobile USA. Motorola is working with Sprint to launch a number of new devices this year.
In terms of tablets, the company is anticipating a big 2nd half of 2011 push with new tablets. Admitting its failure with a high-priced 3G/4G model through Verizon rather than a more aggressive WiFi push, Jha says, "Price points move much faster than we anticipated.  We needed to launch globally with WiFi much earlier.  You will see us launch in 2nd half with our tablets, much more aggressive form factors, much greater differentiation in terms of enterprise capability, in terms of multimedia and in terms of distribution. And potentially some marketing plans behind that."
However, not all is bad. While Jha admits that being first–on the Honeycomb-powered Xoom–had its downsides as the company didn't know what to expect in the rapidly changing mobile technology field, Jha concedes that "By and large, largely it's a very positive thing." Despite the uncertainties presented, Jha still wants to be first with Ice Cream Sandwich, though we're not sure if Google will be relying on Motorola or one of the company's rivals to manufacture the first Ice Cream Sandwich devices.
Beyond the Droid era, Motorola is envisioning a global brand like what rival Samsung is doing with the Galaxy branded smartphones and tablets. This will help Motorola consolidate its marketing push behind one brand, rather than disparate products spanning several brands, and increase consumer awareness.
To this end, we've heard of the Motorola KORE branding, which would make sense given the multi-'core' nature of today's smartphone and Motorola's recent promotion of its dual-core smartphones. Part of the boot-up image and animation on dual-core Android smartphones that Motorola makes entails a graphic display saying 'Motorola Dual-Core Technology,' and the KORE branding could be an extension of that as we are now eyeing quad-core phones in the near future.
Speaking of Microsoft and Windows Phone, curiously, before the Motorola Droid 1 was released as an Android smartphone, there were speculations that indicated that Motorola had positioned the device as a Windows Phone 7 device. However, at the time, Microsoft was still behind on its OS release and released a stepping stone Windows Mobile 6.5 OS to bridge the gap between Windows Mobile 6.0/6.1 and Windows Phone 7, forcing Motorola to turn to Google. Now, as we know, the rest is history.
Via: Droid-Life