Motorola Confirms More Android 4.4 KitKat Updates
Yesterday Motorola shocked most of the mobile world by pushing out an update to Android 4.4 KitKat just three weeks after it was released by Google. Being one of the fastest device that isn't a Nexus ever to an update, and even beating the Nexus 4, it was quite the surprise and impressive to say the least.
Equally as impressive is the fact Verizon was up first and is the first carrier to update the Moto X to Android 4.4 KitKat. And apparently Motorola wasn't done because they've shared plans to update the entire popular DROID lineup on Verizon Wireless. Ranging from the new Motorola DROID ULTRA and Ultra MAXX, to last years DROID RAZR HD lineup and more. They'll all be getting Android 4.4 KitKat.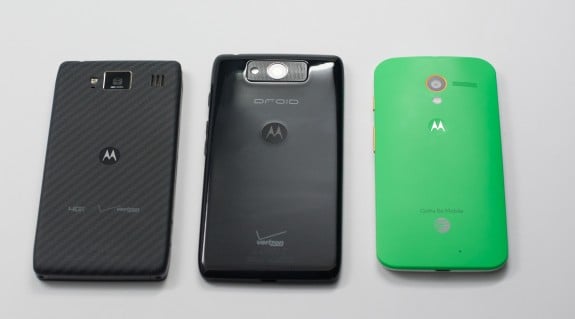 If you head into the Motorola customer support pages, you'll find a few new additional lines for each device mentioned above. There isn't a lot of details just yet, but Motorola's confirming they'll all be updated to Android 4.4. KitKat. Most won't be as fast as the Moto X, but this is a great sign that Motorola, now with Google in charge, is taking updates more serious.
As we all expected, Motorola will of course update the new DROID ULTRA, Ultra MAXX, and DROID Mini to KitKat, but we don't have any timeline although being near stock devices an update should hopefully be here before the end of the year. The important news was regarding last years devices.
Read: Motorola DROID Ultra, Maxx, Mini hands-on
The aging but still impressive DROID RAZR HD, MAXX HD, and DROID M from 2012 will all also receive updates to Android 4.4 KitKat, according to Motorola, which is excellent news for the millions of smartphone owners rocking a DROID. Motorola wasn't nice enough to share a date with us, but given the fast pace and apparent new direction the company is headed in, we could see it arrive sooner rather than later.