Motorola Defy Mini Spotted at FCC With AT&T-Compatible Radios
It's unclear if Motorola will be bringing the small rugged Defy Mini Android smartphone to the U.S. under AT&T, but an AT&T-compatible model was recently spotted at the FCC for U.S. regulatory approval. The phone would be compatible with AT&T's 3G/4G HSPA+/WCDMA network.
The phone is a smaller version of the original Defy, which was originally introduced for T-Mobile USA's network. The Defy Mini features a 600 MHz CPU, 512 MB RAM, 3.2-inch display, and front- and rear-facing 3-megapixel camera.
The phone was introduced earlier this month at the Consumer Electronics Show in Las Vegas as an affordable entry-level rugged handset. Despite being waterproof and having rugged qualities, the Defy Mini maintains a sleek look.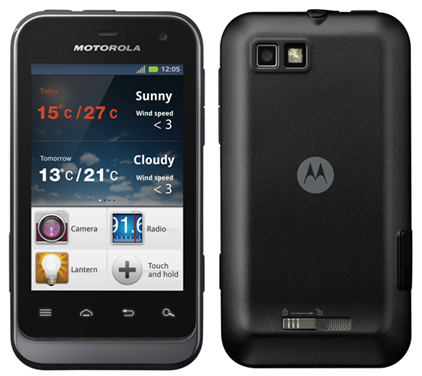 In Europe, the phone is coming either in February or March for approximately $225.
Via: Wireless Goodness

This article may contain affiliate links. Click here for more details.