Motorola Droid 3 Launching July 7th?
The Motorola Droid 3 is inching closer to launch and it appears that those excited about the device can circle a date in pencil on their calender as a possible release date for Verizon's smartphone.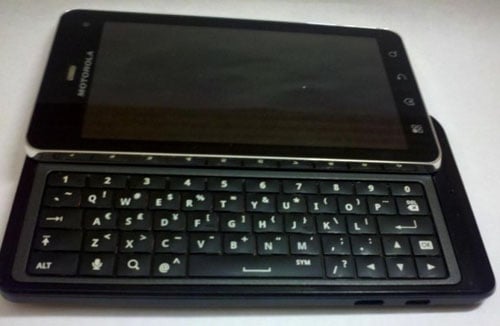 We had heard late June or early July for the Droid 3 and it looks like it's right on track. Droid-Life is hearing some whispers about a possible launch date on or around July 7th which, if you're not looking at a calender or live under a rock, is a little bit under a month from today. The 7th is apparently a target date and we know full well that Verizon has missed those in the past. HTC ThunderBolt or Samsung Droid Charge anyone?
While Verizon has yet to even acknowledge that this device exists, we have a pretty good read on what is going to be released in the coming weeks.
First, it's extremely unlikely that the Droid 3 will be a 4G LTE smartphone, a disappointment to be sure. However, that doesn't mean it's going to be a bad device. Far from it. It appears that the companies are going to be upgrading the device like they did with the Motorola Droid X2, a phone that we absolutely loved.
It's rumored to be coming a 4-inch qHD high resolution display, a Tegra 2 dual-core processor, an 8MP rear camera that's apparently capable of 1080p video capture, a fifth row of keys on the popular QWERTY keyboard that will include dedicated number buttons, and the lack of a physical camera button.

As an Amazon Associate I earn from qualifying purchases.