Motorola Droid 3 Release Date Fast Approaching
The Motorola Droid Bionic will not be the only Droid device released this summer. In fact Verizon and Motorola will be releasing a new version of the original Droid device, the Motorola Droid 3, whose release date appears to be coming up pretty quickly.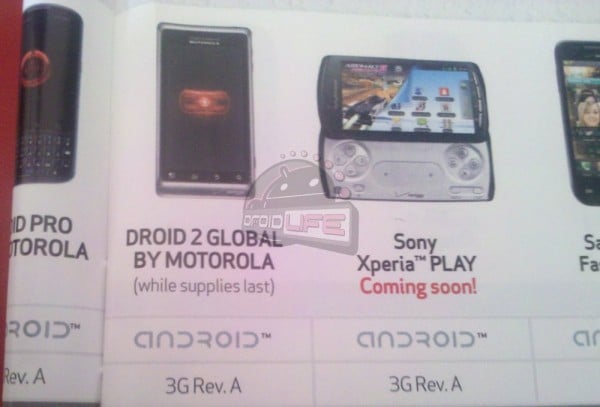 A few stones have been unturned in regards to the Droid 3's release date and here's what we've got. The Motorola Droid 2 Global's price has dropped down to $149. A price drop is usually a sign that something new is on the way or, in AT&T's case today, they want to cash in on something. A drop in price usually means that a release is a couple of weeks away so it's looking like late June, early July.
That's not all either. There is a page in Verizon's pricing guide that reveals something interesting. As you can see, right underneath the Droid 2 Global there are the words "while supplies last" which is a blatant indicator that something new is coming to town. Is it the Droid 3? Likely, considering it's already leaked out several times already.
First, some features came to surface indicating that it would be a refresh similar to that of the Droid X2. Bumped up specifications, similar form factor. And like the Droid X2, it's likely not going to be an LTE device. It will also, again like the Droid X2, pack a qHD resolution screen. That little leak was nice.
Then, just recently, some demo videos leaked out confirming some more specifications. The Droid 3 will apparently have a five row QWERTY keyboard, possibly shoot 1080p video, and won't have a physical camera button. All in all, the Droid 3 is shaping up to be a pretty nice release and one that we should see announced at some point later this month.
Via: Droid-Life

As an Amazon Associate I earn from qualifying purchases.