Motorola Droid 3 Videos Leak Out, Confirm Features
The Motorola Droid 3 has leaked out in a series of tutorial videos and those videos have confirmed a few of the features that will be coming on Verizon's upcoming successor to the Motorola Droid 2 Global.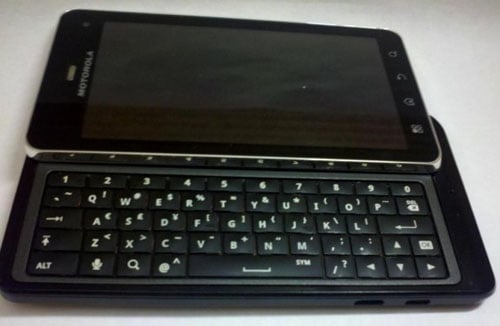 We had already seen a few features of the Droid 3 leak out and these videos showcase a few of those. From the videos, we can see that the Droid 3 will be coming with a five row slide-out QWERTY keyboard, Swype, an 8MP rear shooter which will apparently be able to shoot full 1080p video, something that Verizon's latest crop of Droid phones cannot do.
It also looks like the Droid 3 has a few cosmetic changes as well. It appears that the physical camera button is gone and Motorola has added some volume buttons on the right of the device instead of the usual rocker.
Other than that, there isn't much else here. That means that we still don't have confirmation about the dual-core processor or the possible qHD resolution display or better yet, the lack of LTE as has been rumored.
Luckily, we probably won't have to wait long to find out as the Droid 3 just appeared in Verizon's system, meaning, we could see a release at some point in the very near future.
Via: Engadget
—
Motorola Droid 3 Demo Videos

As an Amazon Associate I earn from qualifying purchases.