Motorola Droid 4 Appears in New Photos
If you've been waiting for a full-QWERTY Droid with 4G LTE capabilities then the Motorola Droid 4 is probably on your radar. We still don't have an official release date yet, although we suspect it could launch alongside the Galaxy Nexus on December 8th, but we do have a lot of evidence of its existence including two new pictures that have leaked out thanks to CNET.
These are two of the clearest photos yet of the Droid 4 which is essentially a Droid 3 with 4G LTE capabilities.
For those that bought the Droid 3, we feel your pain.
The Droid 4 is rumored to have:
4″ screen
Full 5-row "illuminated" keyboard
RAZR styling
4G LTE
Non-removable battery
Android 2.3.5
1080p video recording
Front camera
HDMI out
MotoACTV syncing
None of those details were confirmed but those are what you should expect.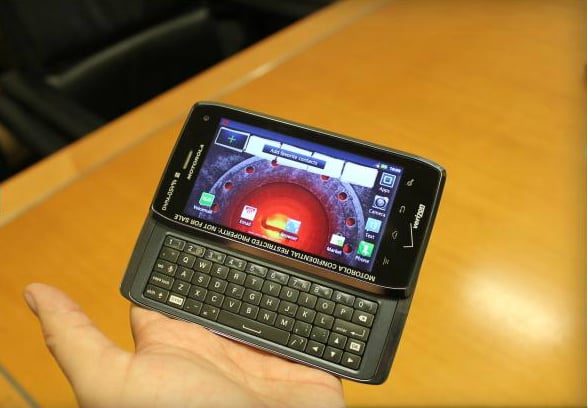 So, we should see a release date, pricing and specs become official in the near future. It's going to be a tough sell over the Galaxy Nexus but we have a feeling there are some interested parties out there, especially if the price is right.
Via: Droid-Life

As an Amazon Associate I earn from qualifying purchases.