Motorola Droid 4 Ice Cream Sandwich Update Roll Out Imminent
Earlier this month, it looked like the Motorola Droid 4 Ice Cream Sandwich update was imminent. Now, it really is.
Just a short time after Verizon seemingly announced a soak test for the Droid 4
Ice Cream Sandwich update, the test has now begun, according to Droid-Life, which means that Droid 4 owners not a part of the soak test should be receiving their update in the not-so-distant future, possibly in just a few short days.
Of course, that depends on whether the soak test goes well. If it doesn't, and testers receive errors, then the widespread roll out could face a delay.
Verizon has also posted the update to its website which means that the software has been approved.
So again, it should only be a matter of time before the Motorola Droid 4 is finally upgraded to Android 4.0.4 Ice Cream Sandwich, an update that owners have the QWERTY device has been waiting for for quite some time now.
The update, as expected, will bring a number of changes to the Droid 4. Chief among them are the changes being brought by Android 4.0 ICS itself.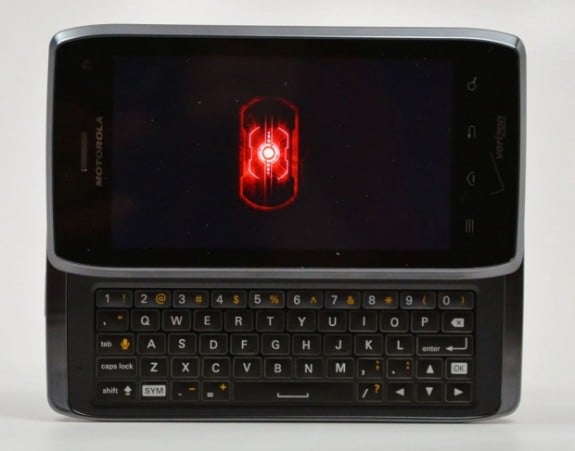 Droid 4 owners will be treated to a new user interface which is much improved over Gingerbread, a new Gmail application, an improved browser, Face Unlock, and a whole lot more.
The changelog also reveals a number of fixes and enhancements that will be coming along with the update when it arrives. All of those stand to make the Droid 4 a much improved device.
Once the update does become available, owners will want to head into the device settings in an attempt to pull the update. It will be rolling out Over-the-Air (OTA) which means it could take a bit for the prompt to arrive.
So, those toting a Droid 4 may not see the update on day one of the roll out. The update is going to well over 300MB in size which means owners will also want to remain patient when installing the update as it will take much longer than a standard OTA update.
We'll be on the look out for an official Droid 4 ICS roll out.