Motorola Droid Bionic Launching Alongside 4G LTE for Motorola Xoom
During Motorola's Q1 earnings call today, Motorola CEO Sanjay Jha not only dished out some more details on the new Droid Bionic but stated that the new device would be launching at the same time as 4G LTE for the Xoom.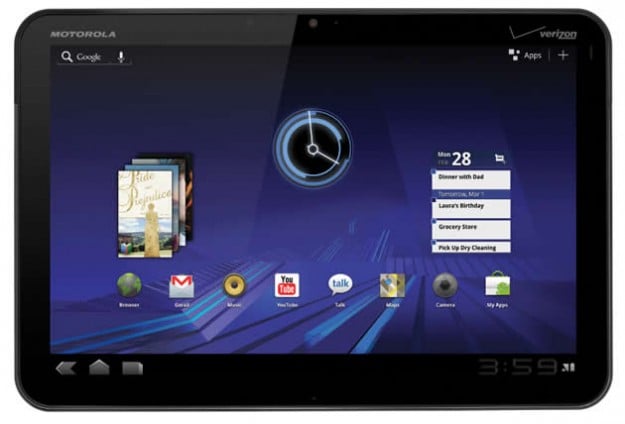 Yesterday we learned that the Motorola Droid Bionic we saw at CES is dead. Instead, when it launches at some point this summer, it will feature a new form factor, one that many believe will be the one we saw leak with the Targa.
When asked about the Bionic delay, Jha stated that the new Bionic will be a much better device, that it will have different features, features that Jha said will make the Bionic even better. He didn't elaborate on what those features might be.
He also touched on another reason for the Bionic delay stating that it was directly related to 4G LTE and that his company and Verizon wanted to get to a more comfortable place before launching the phone.
As for the launch, Jha stated that the Droid Bionic would be launching alongside 4G LTE on the Motorola Xoom. 4G LTE for the Xoom had been expected to come three months launch (February 24th), so May, but it now has been delayed along with the Bionic.
He also stated that the company had shipped 250,000 Xoom's.
The Motorola Droid Bionic was originally thought to be coming out in May but for the reasons Jha stated (4G LTE issues, different design), its launch has been pushed back.
(Via Droid-Life)

As an Amazon Associate I earn from qualifying purchases.