Motorola Droid RAZR Getting Android 4.0 in Early 2012
Yesterday, there were three big announcements. Two of those came in the form of the Samsung Galaxy Nexus and Android 4.0 Ice Cream Sandwich at an event in Hong Kong and the other was Motorola's new 4G LTE device, the Motorola Droid RAZR.
And while the Galaxy Nexus will be arriving with Android 4.0 on board out of the box, the Droid RAZR will be stuck with Google's Android 2.3.5 Gingerbread operating system.
So the big question for many of you searching for a new device probably has been, "when will the Droid RAZR get Ice Cream Sandwich?"
Luckily, we have an answer today.
According to Motorola, it's slated to get the update in early 2012. But before you get too excited, allow me to translate that for you in the same fashion as I did with Andy Rubin's "Ice Cream Sandwich will roll out a couple of weeks after the Galaxy Nexus launch."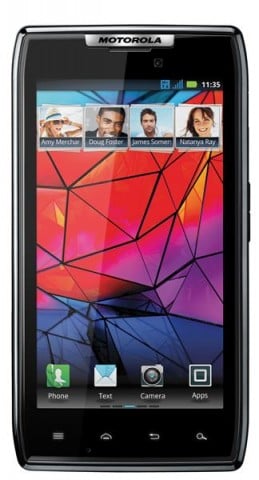 Don't count on early 2012. That way, if it does happen, you'll be pleasantly surprised.
I know if it were me, I'd just assume that it will be arriving right around the time Motorola announces its next big smartphone.
Via: Pocket-lint

As an Amazon Associate I earn from qualifying purchases.