Motorola Droid RAZR MAXX Price Drops at Verizon
As expected, the Motorola Droid RAZR MAXX price at Verizon has dropped today down to $199.99 on-contract, down from the whopping $299.99 that the carrier was charging for the phone previously.
We told you yesterday that the price would likely be dropping today and sure enough, the carrier has cut the price down to a more affordable level. Since the device launched earlier this year, it has been stuck with a $300 price tag at Verizon. However, the carrier, in the wake of several other launches and in anticipation of a couple of others, decided to slash $100 off the price.
This new $200 price positions the phone much better against the competition which includes the $199.99 HTC One X on Verizon and the $199.99 Samsung Galaxy Nexus on Sprint.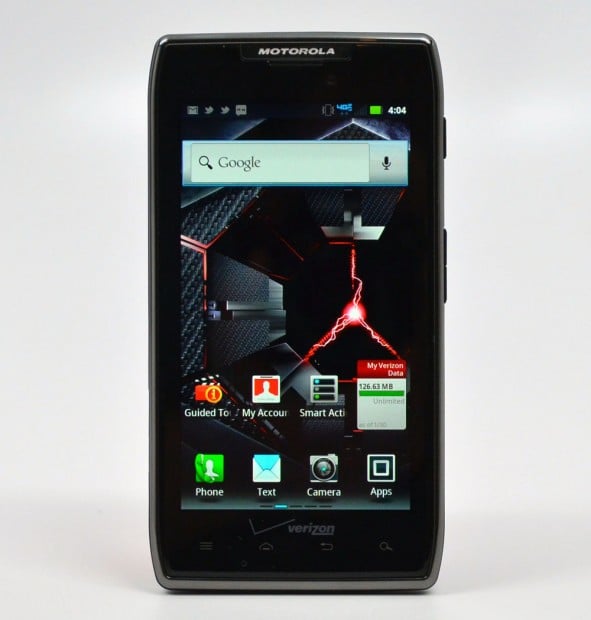 Read: Droid RAZR MAXX Review: Insane Battery Life (Editors' Choice).
Sprint's upcoming HTC EVO 4G LTE will also cost $199.99 on-contract.
It's unclear if Verizon is treating this like a promotion or if this is a permanent price drop. From the looks of things, it could be permanent as it has shown up on Verizon's web store without any sort of marketing.
Again, this wouldn't be surprising considering the competition but Verizon also is poised to launch at least one new Android phone in the near future.
It has already announced the upcoming Droid Incredible 4G LTE and it might also be gearing up to launch the Droid RAZR HD, a phone that said to have an HD display and, quite possibly, the same massive battery found in the Droid RAZR MAXX.
Speaking of that battery, it has been one of the reasons why this phone has sold so well. The Droid RAZR MAXX's 3,300 mAh battery provides for up to 21 hours of continuous talk time.
Throw in its slim design, large screen and speedy processor and its easy to see why this has been a top seller at Amazon.

This article may contain affiliate links. Click here for more details.