Motorola Droid RAZR Review: First Impressions
Motorola's new Droid RAZR smartphone for Verizon Wireless is set to go on sale at 11am on 11.11.11. Cute, right? While that does have an air of a gimmick, this device is turning out to be more than just flash. I've been using it for the past day and so far it's made a good first impression on me.
With this phone, Motorola promised incredibly thin, incredibly light, and incredibly fast. So far? The Droid RAZR is living up to the claims.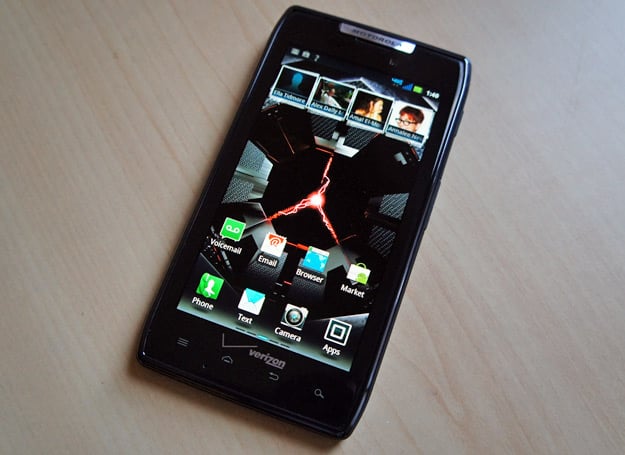 Design
It's been a few weeks since the official announcement, so I'd forgotten just how light this phone is. When I took it out of the box it seemed to not weigh enough to be substantial. I keep forgetting it's in my pocket.
Overall, the design is reminiscent of the Droid X with the slightly bulging top end, but it's much thinner of course. That 7.1mm profile is quite slim, which means it slid into my back pocket just fine. Though I did not leave it there.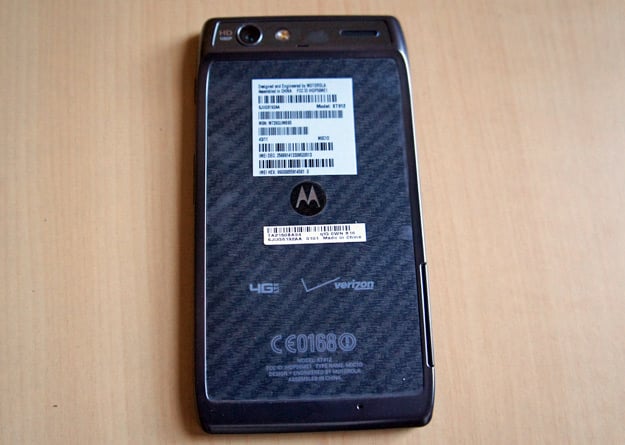 There's not a lot of artistic flair here, but the way the four corners cut in just a bit does add something to the design, and it makes the RAZR feel less blocky. I wish the edges were rounded, as on HTC phones, but since it's not very thick it didn't feel uncomfortable to hold.
Performance
So far, I've only seen speedy performance from the Droid RAZR. The dual-core processor inside is certainly doing a good job. Apps open instantly, moving between screens is a snap and games are very responsive.
In my apartment in New York I get decent 4G LTE reception (3 – 4 bars). When I ran Speedtest.net's test the Droid RAZR scored 17936kbps down and 6707kbps up. Sweet.
Camera
I haven't taken any video yet, but I did take a few pictures with the rear-facing camera. Though it boasts 8 megapixels, the picture quality indoors isn't super exciting. However, it's far from disappointing.
Software
Gingerbread is doing just fine on the phone, though I can hear the hardware crying out for Ice Cream sandwich in the night. I also find myself less horrified by Motoblur here than on any other Motorola device. In fact, the UI enhancements are so well integrated and nicely designed I don't notice them much. (That's how it should be.)
I've noticed a few fun touches as well. When the screen times out and turns off, the animation looks like an old school TV turning off. The favorite contacts app on the Home screen shows 4 contacts up front. When you pull it down it expands in a semi-transparent layer over the screen without fully going into the app itself, and gives you two more rows of contacts at your fingertips.
I'll be exploring more bits of the UI plus the Smart Actions app throughout the day.
So far, the Droid RAZR is just as impressive as it seemed when I did my first hands-on.
Aside from using it for my normal routine, I also plan to take more pictures and video with the 8MP camera on the back. What else do you want to see in the next review?

As an Amazon Associate I earn from qualifying purchases.