Motorola Droid RAZR to Arrive No Later Than November 10th
For those of you out there that are having an internal debate about which phone to pick up in the days ahead, we have a bit of good news for you. Verizon has confirmed the Motorola Droid RAZR will be going up for pre-sale tomorrow as planned and the carrier also relayed some news as far as a release date is concerned. The Droid RAZR, as expected, will be rolling out to shelves and doorsteps no later than November 10th.
So, if you have a big board of release dates and phones posted on your wall, be sure to update it with this information.
It's certainly possible that Motorola and Verizon will launch this phone far earlier than the 10th but we suspect that the 10th is likely going to be the launch day for Moto's new 4G LTE smartphone.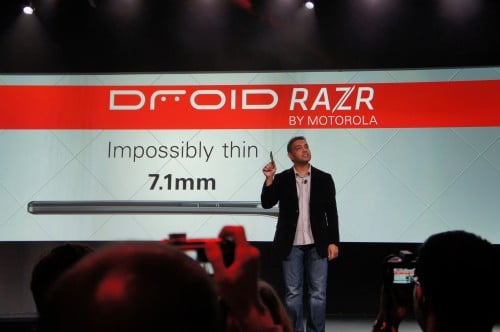 As for pricing, the Droid RAZR will be $299 on a new two-year contract. Unfortunately, the carrier did not clarify a rumor that the device will cost a whopping $650 off-contract when it arrives next month.
Android Central is saying that it's going to be $622 without a contract. Either way, expect to fork over more than $600 if you don't want to sign on board with Big Red.