Motorola Droid X 2 Slots In Right Under Droid Bionic
New details about the Motorola Droid X2 leak reveal that the device will be positioned as a high-end handset that slots in right under the dual-core Droid Bionic, also by Motorola, on Verizon's network as an incremental evolutionary upgrade to the original Droid X.
According to Engadget, the 4.3-inch handset will retain its WVGA resolution screen and won't be switching up to the qHD 4.3-inch 960 X 540 display of the flagship Droid Bionic, which Motorola will also be using on the AT&T Motorola Atrix 4G. The Droid X 2 will retain its predecessor's 8-megapixel camera with 720p HD video encoding and will utilize a 1.2 GHz single-core CPU rather than the dial-core chipset of the Bionic.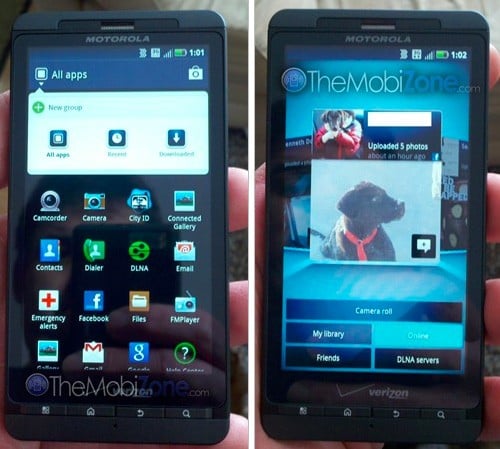 Overall, the device retains the same Droid X form factor and distinguishes itself from most major Android smartphones with 4 physical Android navigation buttons instead of capacitive touch buttons. For many, this is an advantage in that users won't be able to accidentally activate a button by merely swiping their fingers inadvertently across the surface, but it does require more effort to activate and press the button as a downside.
The device is expected for a second quarter release sans LTE so it will be a 3G handset rather than a 4G device.