Motorola Droid X Gingerbread Bug Fix Update Now Available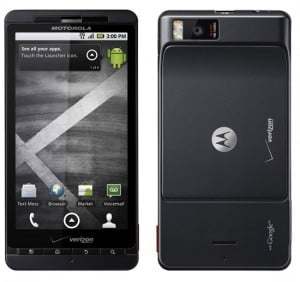 Many of you out there with a Motorola Droid X have been having issues with your handset ever since Verizon rolled out the Gingerbread update at the end of May. Almost immediately afterwards, we heard about all sorts of bugs and we also heard about the update bricking phones.
Not good. And until a few days ago, there was silence in regards to when a fix would arrive to get rid of the bugs.
At the beginning of August we heard about a rumored mid-August release date which probably got many of you hopes up and luckily, you're not going to be disappointed. Verizon and Motorola have rolled out an update that should take care of most of the bugs that Gingerbread brought along with it.
So, if you own a Droid X and you've been having issues – and hey, even if you haven't – you should probably take a look and see if your phone has an update waiting to be installed. It's about 11MB and won't take up too much of your time.
It took awhile, but it appears that the nightmare for some of you has finally ended.
Or has it? Let us know.
Via: Droid-Life

As an Amazon Associate I earn from qualifying purchases.