Motorola Droid X2 Arrives at Costco (Photos)
Dummy units of the upcoming Motorola Droid X2 have begun to arrive at Costco which means that Verizon could very well be making some sort of announcement regarding the device in the not-so-distant future.
It's no secret that Verizon is preparing to launch a successor to the original Droid X. We've seen it on video, we've seen a full spec sheet, and we've seen photos of it next to the original Droid X.
However, what is a secret is when Verizon is planning on launching the new Droid X and now that we know Costco have begun to receive dummy units of the device, well, all we have to do is sit back and let Verizon make it official.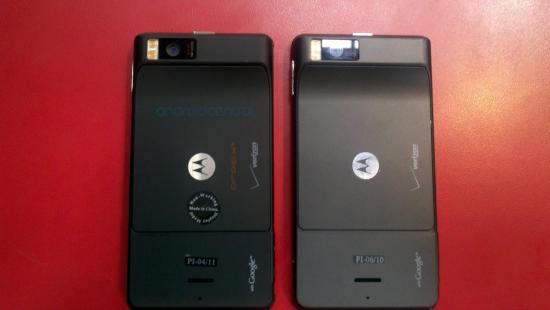 The Motorola Droid X2 is expected to have a 4.3-inch qHD display, a 1GHz dual-core Tegra 2 processor from NVIDIA, an 8MP rear camera, 512MB of RAM, 8GB of on board storage, and Bluetooth 2.1 w/ EDR. Sadly, it won't be supported by Verizon's 4G LTE network.
But hey look on the bright side at least that means that Verizon will be able to get this thing out when it's supposed to be out.
(Via Android Central)