Motorola Droid X2 Full Spec Sheet Leaks Out
Just in case you needed a reminder about what the Motorola Droid X2 will bring to the table when it's finally released by Verizon, a full spec sheet has leaked to surface which should put to rest any doubts skeptics may have had.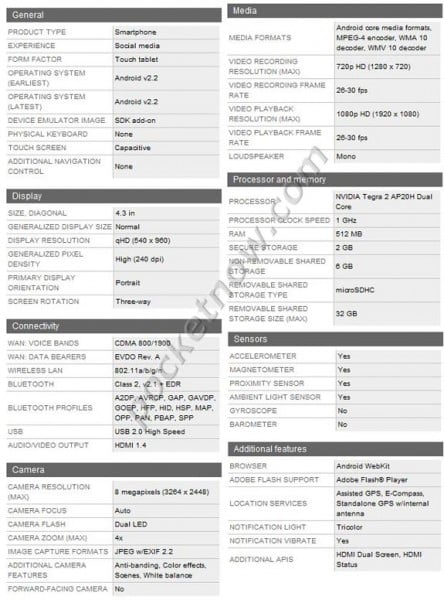 The Droid X2 has seen a steady stream of leaks in the past couple of weeks with it appearing in its first official photos, photos next to the original Droid X and some of the specifications of the device getting confirmed by NenaMark1 benchmark scores.
Verizon's successor to the wildly popular Droid X will, as we had heard, sport a 4.3-inch qHD display, a 1GHz dual-core Tegra 2 processor from NVIDIA, an 8MP rear camera, 512MB of RAM, 8GB of on board storage, and Bluetooth 2.1 w/ EDR just to name a few.
Currently, it's running Android 2.2 but there is a chance that it will be running Android 2.3 Gingerbread when it launches. It's definitely looking like a worthy successor to the original Droid X, although a front facing camera would have been a nice addition.
The Droid X2 has been rumored to be out sometime this month but with Verizon having to delay the Samsung Droid Charge to an unknown date, the launch may have been pushed back.
(Via Pocketnow)