Motorola Droid X2 Gingerbread Update Rolling Out Today?
After yesterday's debacle involving a possible 4G LTE version of the Samsung Galaxy S II, Verizon Support's accuracy isn't doing so hot. However, we just might believe the announcement they made today. The twitter account has sprung into action again today and claims that the Motorola Droid X2 Gingerbread update is rolling out today and will be doing so in stages. Sounds like a soak test to us so don't expect a massive roll out to happen today. Now why is this so believable? Well, we had heard that the Droid X2 and the Motorola Atrix 4G would be getting their updates soon and sure enough, the Atrix 4G got its freshly baked Gingerbread so the Droid X2's update is not surprising in the slightest. That is if Verizon Support is to be believed. Oh, and just for reference, it hasn't shown up on my device just yet.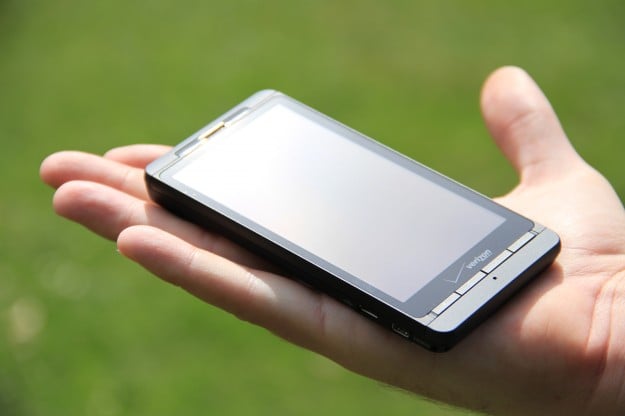 That being said, you should probably see if it's available on your phone just in case. Trying never hurts when it comes to these software updates. To do that, just perform your regular Menu to Settings to About phone to System updates routine and you might stumble upon a surprise. And for those of you wondering what is coming along with this update, here's what we got:
Enhancements:

+ Download Manager App:
New App to manage all of your downloads from web browsing and other apps.
+ Multi-Touch Key-Chording:
New ability to enter numbers and symbols with keyboard shortcut combos,
instead of having to change to the numeric keyboard mode.
+ Improved Word Selection and Copy Functionality:
New capability to select a word via press-hold. A second press of
the selected word copies the selected characters.
+ New User Interface and Color Scheme:
New widgets, icons and screens with refreshed colors.
+ Updated Calendar Options:
• Display Calendar and event times in your home time zone when traveling.
• Dismiss individual reminders, such as dismissing one meeting reminder without
dismissing other meeting reminders.
• Easy conference dialing – simply dial and automatically enter a conference
code directly from your Calendar.
+ Google Books is now preloaded.

Other Improvements

+ HDMI indicator clears if cable is connected and an application is started.
+ No longer receive duplicate SMS messages.
+ After Mobile Directory Number (MDN) change, device no longer
performs data reset.
+ On the home screen, icons and widgets display properly.
+ Improved stability reduces device resets, screen blackouts and screen lockups.
+ Correct device battery percentage is displayed.
+ VZ Navigator works simultaneously with Wi-Fi.
+ Easily subscribe or cancel a subscription to Visual Voice Mail.
+ Home tray icons can be customized via press and hold.
+ When device is placed in desk dock, device no longer plays loud sound.
+ Enhanced User Interface provides improved screen transitions.
+ Receive MMS sound notifications while on a call.
Fairly substantial. Let's just hope that this update works out a little better than the Droid X and Droid 2 Global Gingerbread updates have. So, let me ask. Has anyone with a Droid X2 seen the update?
Via: Droid-Life

As an Amazon Associate I earn from qualifying purchases.