Motorola Expresses No Love for Windows Phone 7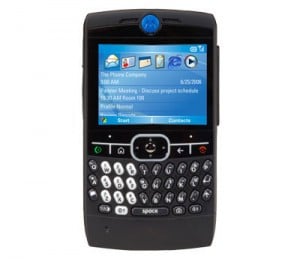 At Mobile World Congress, Motorola Vice President of Software and Services Product Management Christy Wyatt didn't rule out the possibility of a Motorola Mobility-branded Windows Phone 7 handset, but isn't optimistic about utilizing Microsoft's mobile platform. "I don't envision us using Microsoft. I would never say never but it's not something we're entertaining now," says Wyatt, "We're the only vendor who is 100 percent Android."
In the past, Motorola was a Windows Mobile licensee, releasing a high profile non-touch smartphone in the form of the Motorola Q, which highlighted a slim, sleek profile and was positioned as a BlackBerry challenger with its front-facing keyboard. It was widely speculated that the original Motorola Droid, also referred to as the Droid 1, was positioned as a Windows Phone 7 device. However, at the time, Microsoft had delayed the platform numerous times and continued to evolve its aging Windows Mobile ecosystem leaving a fed-up Motorola to approach Google with its Android platform.
Another reason why Motorola isn't using Microsoft's platform is because Windows Phone 7 is a closed ecosystem and isn't open source. Unlike Windows Mobile, with Windows Phone 7 Microsoft is placing stringent requirements on manufacturers, dictating the user experience, and preventing OEMs from customizing the handset with their own broad experiences, such as MOTO BLUR.
The company is saying that it has learned from its Android experiences with the firmware upgrade process and is leveraging the MOTO BLUR user interface and customizations to deliver a clean upgrade path.
It looks like out of Mobile World Congress, Verizon Wireless isn't the only one doubting Microsoft in the smartphone war. Then again, Motorola and Verizon have been strong partners with Android and the Droid marketing campaign.
Via: PC World