Motorola Fails U.S. Xoom Owners Yet Again
I am mystified as to how Xoom owners are putting up with all of the nonsense spewed their way from Motorola. Every single day it seems like there is another mishap and today is no different. You see, Motorola rolled out Android 3.1 to Xooms outside of the United States and lo and behold, Motorola somehow manged to infuriate Xoom owners here in the U.S.  Again.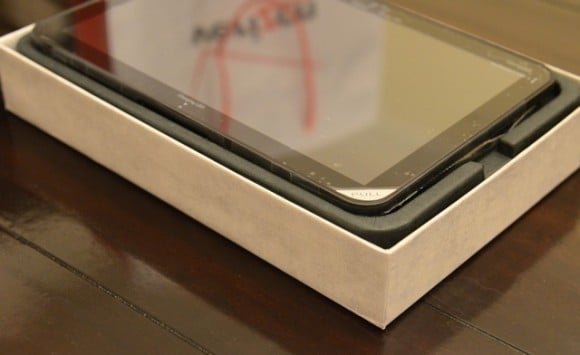 Here is Motorola Europe's message on Facebook:
The 3.1 update for Motorola XOOM™ outside the U.S. has started. Owners in Europe can expect updates over the next several weeks until the roll out is complete. The 3.1 update for non-U.S. devices, in addition to many other improvements, also includes SD card activation. Release notes will be made available in each region, functionality varies by region.
See something peculiar in there? How about "includes SD card activation," something that isn't enabled on the Motorola Xoom here in the United States?  And now, after receiving angry responses from U.S. Xoom owners, Motorola has put the blame on someone else, Google.
Motorola Mobility's tweet:
Google is refining the SD card solution for U.S.-based Motorola XOOM devices & we'll share timing info as soon it's available
Huh. Alright, fair enough, it's essentially a Honeycomb dev device and stuff takes time but it doesn't change the fact that this is way too slow of a process for device that is supposed to rival the iPad 2. Motorola of course fails to mention these things when it markets the Xoom to the average consumer who doesn't know any better and spends loads of money on a tablet that is a lab rat for Moto and Google.
Funny how a 4G LTE Xoom is on the way, possibly as soon as next month.
In addition, 4G LTE, as promised, has yet to come out and Motorola has yet to give Xoom owners any sort of clairity. Oh wait, that's right, they did send out emails to Xoom owners in regards to the 4G LTE upgrade, only they were sent in error. It's gotten so bad, Motorola has even admitted that they are late to 4G LTE.
Droid-Life is hearing that the software update for SD card support on U.S. Xoom's is going to come when 4G arrives so it should only be a little while before Google gets this together but it's still just another wait that Motorola has pushed upon Xoom owners.
Again, these shenanigans along with the lack of applications on the Android Market make the current incarnation of the Xoom a very hard product to believe in. To be honest, if I owned one, I would have returned it, without any sort of hesitation at this point. Don't get me wrong, I really enjoy Honeycomb, but this is a mess.