Motorola Kore to Succeed the Motorola Xoom?
Motorola has been on a website buying spree lately and purchases dug up by Fusible seem to  indicate that something called the Motorola KORE is on the way. The current speculation is that it's some sort of successor to the Motorola Xoom tablet and possibly one that is going to be powered by a quad-core processor.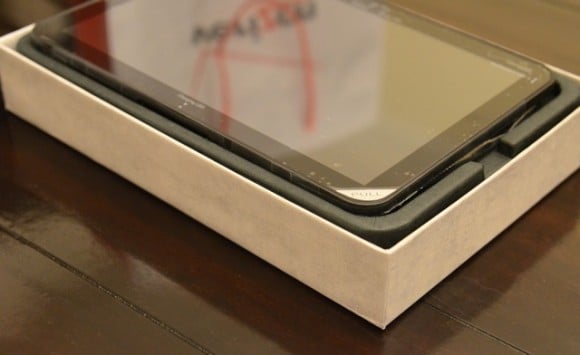 The company bought up a total of five domain names including MotorolaKore.com, KoreMotorola.com,  Moto-Kore.com, MotoKore.com and Motorola-Kore.com which all contain the word KORE. Motorola's purchases took place last Wednesday and so far, none of the websites are up. Of course not.
So it's possible that the KORE is a quad-core, Android Ice Cream Sandwich tablet but there is also the possibility that this could be some sort of smartphone as well. If you recall, Motorola CEO Sanjay Jha announced that his company would be releasing a 4G LTE phone not called the Droid Bionic and two 4G LTE tablets not called the Motorola Xoom in 2011.
We've also heard that Kal-El quad core tablets are going to be out this fall, so all of this could just be coincidence or the Motorola KORE could be one of Motorola's next tablet devices.
Via: Android Community

As an Amazon Associate I earn from qualifying purchases.