Motorola Launches Milestone 3 in China, U.S. Awaits Droid 3
Motorola has launched the Milestone 3, known to those in the United States as the Motorola Droid 3, in China which means that a release in the U.S. should be right around the corner.
The new Droid, as expected, is thinner and faster than its predecessor and it apparently will pack a Tegra 2 processor instead of the dual-core OMAP processor that we saw when the device leaked out earlier this month.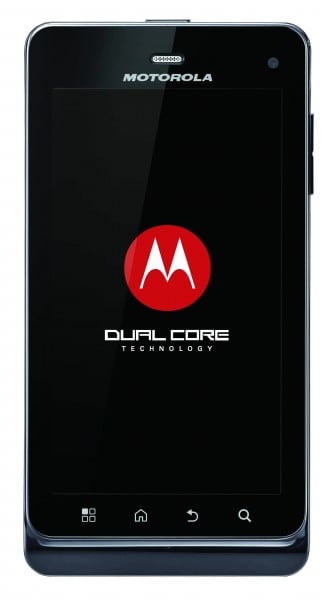 It's unknown if the Milestone 3 is going to be exactly like the American release but if we had to bet, we'd imagine that they're going to be close and so we now have an official glimpse into what we might see arrive on July 7th.
First and foremost, a Tegra 2 dual-core processor. Then we have a bump up to a 4-inch qHD display, Android 2.3 Gingerbread as expected, a 5-row physical QWERTY keyboard, world phone capabilities, an 8MP camera with 1080p capture, a VGA front facing camera, and 16GB of internal storage space. All in all, it's a pretty tasty phone and one that should be exiting for Motorola fans in China.
Of course, they'll have to wait a bit though as the Milestone 3 won't arrive through Motorola or China Telecom until Q3.
It should also be a pretty exciting device for those in the U.S. too even though it doesn't come with 4G LTE. In any event, be on the look out for an official announcement regarding the Motorola Droid 3 in the not-so-distant future, folks.

As an Amazon Associate I earn from qualifying purchases.