Motorola Only Shipped 100,000 Xoom Tablets Last Quarter
Motorola has announced its Q3 earnings and among the statistics is an interesting statistic in regards to the company's Honeycomb tablet, the Motorola Xoom, which was released back in February. The manufacturer confirmed that it only shipped a grand total of 100,000 Xoom tablets last quarter. Yes, you read that correctly. 100,000 shipped. No word on how many of those were sold.
The figure is a sharp drop from Q2 when Motorola revealed that it had shipped off 440,000 Xoom tablets. For comparisons sake, Apple revealed that it had shipped 11.1 million iPads during the same quarter. A stark contrast to be sure.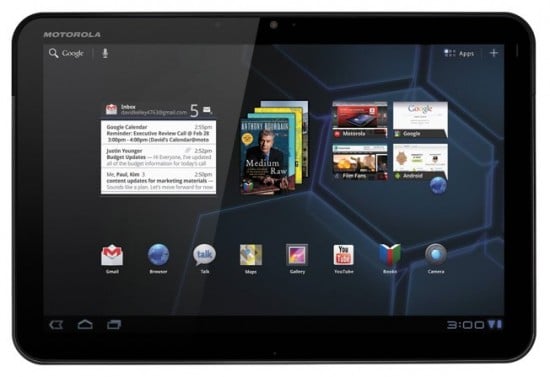 Since the end of Q3, the Xoom has seen its price drop to $400 on-contract and Moto and Big Red have finally rolled out its 4G LTE upgrade, something that Xoom owners had been waiting months for.
Still, don't expect the original Xoom's numbers to bounce back. Motorola is primed to release a successor to the Xoom, possibly in time for the holidays.
In addition to the Xoom figures, Motorola announced that it had shipped 4.8 million smartphones in Q3 up from 3.8 million in Q3 of 2010.