Motorola Photon 4G Pre-Order Price at Walmart Is A Steal
I've been hearing a lot of chatter about how the Motorola Photon 4G isn't up to snuff, can't compare to the HTC EVO 3D, is and I quote "a fail" but I advise you not to sleep on this phone people especially when Walmart is offering it for a mere $160 on a new two-year contract.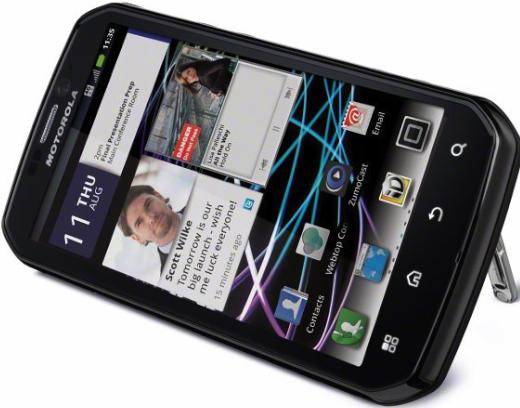 Yesterday, Sprint announced that it was going to be launching the dual-core, WiMax enabled Photon 4G on July 31st for the masses and on July 28th for customers with a Sprint Premier account. And while Sprint is going to be offering this phone up for $200, today we see that retailers are prepared to give you a pretty good deal on a phone that is loaded with features.
The best of the deals is, as of right now, the $160 offer from Walmart and it's certainly something to keep in mind on your search for a phone. So, why do I like the Photon 4G? Well, you can read my comparison between the EVO 3D and the Photon 4G here but here are a couple of reasons.
One, there is no Samsung Galaxy S II and there may not be. Two, if you hate 3D. Most reviews out there say that the 3D on the EVO 3D is gimmicky and frankly, that would drive me nuts. Three, if you don't want the EVO but still want unlimited data, the Photon is certainly a phone to consider. Four, it's a world phone. If you travel, again, a phone to look at. And the list goes on.
The point is that you should definitely at least look at this phone. I am not saying buy it, I am saying take a look and see if you like it. And yes, I am willing to say that $160 is an absolute steal for this phone.
You can find Walmart's offer here.
Via: Sprint Users

As an Amazon Associate I earn from qualifying purchases.