Motorola Photon 4G Pre-Orders Begin at Sprint
In just three days time, Motorola is going to finally launch a flagship phone on Sprint's 4G WiMax network. And while that phone, the Motorola Photon 4G, has been available for pre-order in-stores, Sprint has finally given it the green light through its website which means that you can now pick up the dual-core smartphone for the carrier's $200 asking price. The Photon 4G was originally announced back on June 9th alongside Virgin Mobile's Motorola Triumph and to be honest, I was and am still extremely excited about this phone. However, it's going to be facing stiff competition when it arrives in the form of the HTC EVO 3D and later, from the Samsung Galaxy S II which we know is also heading to Sprint's WiMax network.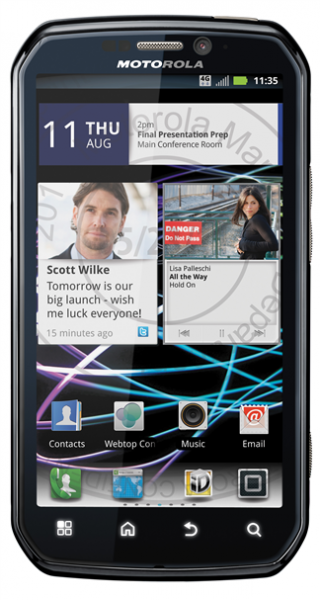 Still, the Photon 4G has some pretty impressive specifications included a 4.3-inch qHD high resolution display, a dual-core Tegra 2 processor, 1GB of RAM, 4G speeds, and Android 2.3 Gingerbread. It also works as a world phone which means that you can use it on GSM networks around the world. Extremely handy for those of you who do an extensive amount of traveling.
So, solid phone, but it's definitely joining an already crowded market that is about to be blessed with a lot more talent. For those of you interested, you can find it up for pre-order right here or, better yet, you could get it from Walmart for $40 cheaper.
Via: Engadget

As an Amazon Associate I earn from qualifying purchases.