Motorola Photon 4G Price Falling to $100 Soon
For those of you looking to get a solid smartphone for a solid price, especially those of you who do a lot of traveling, you'll be delighted to know that Sprint is preparing to drop the price of the global capable Motorola Photon 4G down to a mere $100 once January 15 rolls around.
For those that don't have a calendar in front of them, that means that it will see that price drop this Sunday.
Of course, Sprint hasn't confirmed this but the evidence from SprintFeed is pretty darn clear and we expect this drop to go according to plan. Why?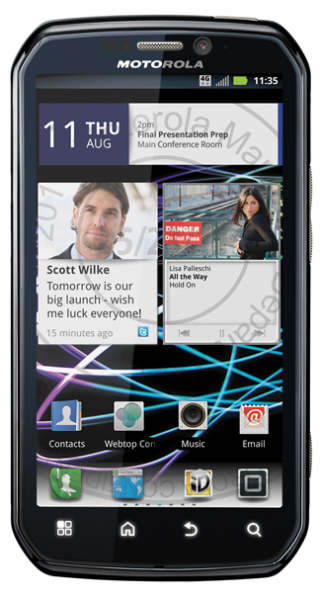 Well, for one, Sprint just announced two new 4G LTE smartphones here at CES 2012 in the Samsung Galaxy Nexus and the LG Viper 4G LTE. So that means we should see some details on the company's 4G WiMax between now and mid-2012 when the carrier plans to unleash its LTE network upon the U.S.
And while the Photon 4G has been out since July, it's still no slouch and should warrant the attention of those that want a cheap, dual-core, world phone on Sprint.
For more information on the Photon 4G for Sprint, you'll want to head here.

As an Amazon Associate I earn from qualifying purchases.