Motorola Releases Android 2.2 Froyo for Flipside
If you're still rocking the Motorola Flipside, which was launched for AT&T in the U.S., you are now treated to an over the air software update bringing your handset to Android 2.2 Froyo. The Android 2.2 software release for the Flipside will come with MOTO BLUR, according to Motorola, and you'll need to have an micro SD card in the handset with at least 100 MB of free storage though the download itself will only be about 40 MB over the air. Motorola says that users cannot go back to the previous Android 2.1 OS version once the installation happens.
On one hand it's unfortunate that Android 2.2 for the handset, which was released with Android 2.1, is released so late, especially at a time when consumers are thinking Gingerbread and Ice Cream Sandwich, but at least the handset is getting upgraded. Hopefully, the new Motorola and Google will be faster on making software updates available to users of Motorola's hardware.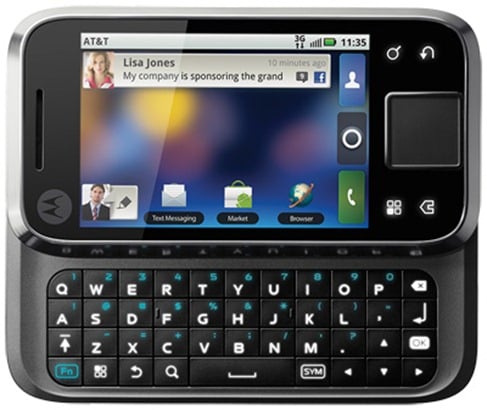 Via: Android Central