Motorola Responds To Atrix 4G Call Quality Issues
There have been reports that owners of AT&T's Motorola Atrix 4G have been suffering from some call quality issues. Those reports have been backed up by lengthy discussion on Motorola's user support forums where owners are chiming in with their various stories.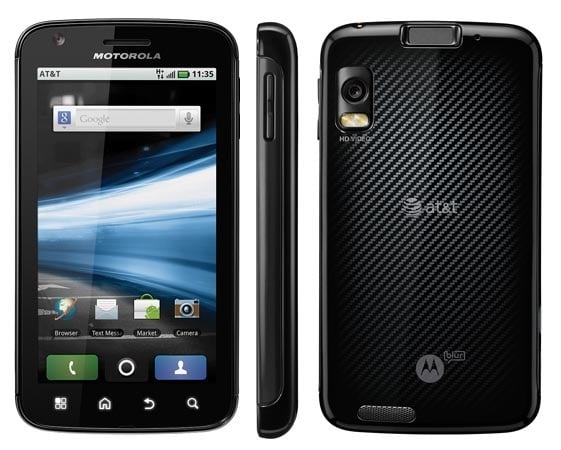 Well, Motorola has finally responded to those call quality complaints in an official statement which reads:
Motorola Mobility is aware of a very small number of ATRIX 4G users who have reported low audio issues when placing voice calls. Motorola ATRIX 4G is designed and tested to meet our high standards for audio quality. As part of our longstanding commitment to delivering high quality products that our customers love, we believe in reacting even when identified issues impact only a handful of users. Motorola is evaluating further optimization of audio levels in a future maintenance release. Any consumer who experiences this issue should contact a Motorola customer support center.

Motorola takes great care to ensure devices are developed with quality in mind. We appreciate consumer feedback and will continue working to refine our product experience.
It's a little unsettling that they don't know what's causing the problem but it's refreshing to see a company like Motorola admitting that there is a problem and promising a resolution, one that hopefully comes in the form of a quick software update.
From the amount of news going around about this, it's hard to say whether or not this is only affecting a small amount of users (the thread has over 16,000 views alone) but at least Motorola is on top of it and we should see a fix sometime in the near future, possibly even in that update that was taking test dummy applicants a few days ago.