Motorola to Share Droid RAZR MAXX Android 4.0 Details Soon
Today is April 4th, the date that a leaked Best Buy document said would be the day that the Motorola Droid RAZR and Motorola Droid RAZR MAXX would be getting Android 4.0 Ice Cream Sandwich. Owners of both devices have yet to see any new software roll out but Motorola, for its part, says that it will be sharing details about the software or the Droid RAZR MAXX sometime in the near future.
Droid-Life has revealed a Twitter conversation that took place today between Motorola Mobility's Twitter account and an owner of the Motorola Droid RAZR MAXX who asked about the availability of the device's Android 4.0 update.
Motorola says that while it does not have a release date to announce, it will be sharing details about the release date "soon."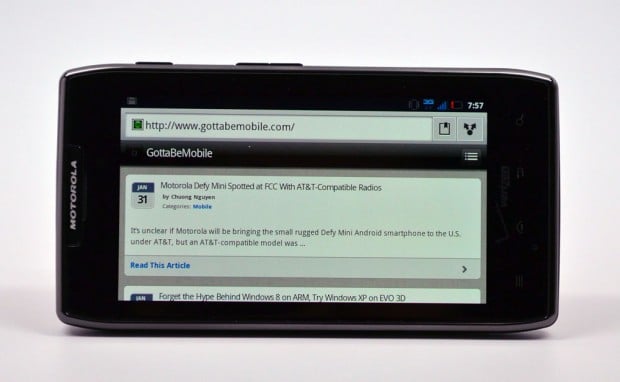 Of course, this is an Android manufacturer that we're talking about here so we have no idea if soon actually means soon if it means weeks from now soon.
We hope that it's the former and not the latter.
As for the original Droid RAZR, we haven't seen Motorola's Twitter fire off any responses about it yet.
In any event, it looks like we're getting closer to seeing Android 4.0 roll out to a Motorola device.
Motorola has promised Android 4.0 updates for a number of its Droid devices including:
DROID BIONIC
DROID RAZR
DROID RAZR MAXX
DROID 4 DROID
DROID XYBOARD 8.2
DROID XYBOARD 10.1
DROID Incredible 2 by HTC
It hasn't announced any specific release dates for any of them however.
As for the other device that appeared in the Best Buy document, the HTC Rezound, it's unclear if the April 6th roll out date that leaked out will still be taking place.

This article may contain affiliate links. Click here for more details.