Motorola Triumph Goes on Sale Early at Best Buy
We know that there are many of you waiting to get your hands on Virgin Mobile's Motorola Triumph and if that is the case, you'll be happy to know that some Best Buy stores are apparently selling the device earlier than its scheduled release date which is either tomorrow or July 20th.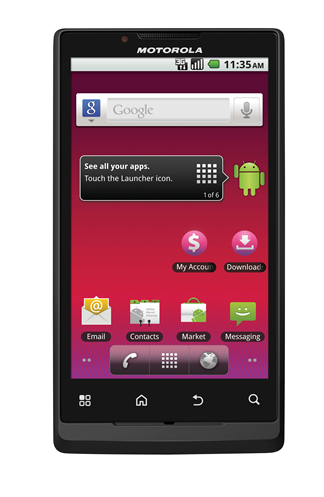 It seems that a few Reddit users were able to stroll right into Best Buy and snag this thing for $300 ahead of schedule so if you've been waiting for it, you probably want to make the trip down to your local store to see if you can coerce politely ask the employees there if you can get your hand on some new Motorola hardware.
If you're unfamiliar with the Motorola Triumph, it's an extremely exciting phone because it boasts some pretty awesome specifications – vanilla Android, 4.1-inch display, extremely thin design – for an off-contract smartphone.
So, if you're not into the monkey business that comes with mobile carriers and their contracts, this is probably a phone that you should be looking at, even if the contract is probably a little steeper than you'd like it to be.
For those who come home empty handed today, you luckily have a very short wait ahead of you before the phone undergoes a full-fledged release.
Have any of you been able to snag one of these early?
Via: Phandroid

As an Amazon Associate I earn from qualifying purchases.