Motorola Triumph Officially Arrives on Virgin Mobile
The day has finally come for those that have been patiently waiting for the Motorola Triumph to arrive on Virgin Mobile. Today is launch day, folks and the Triumph is now available to order for the cool, off-contract price of $300.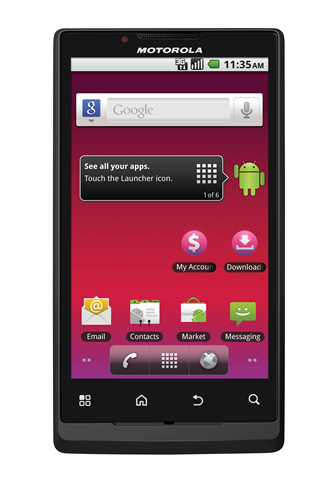 And while today is launch day for most of you, it's activation day for those of you who went into Best Buy stores in the past two days and were able to snag a Triumph from off the shelf. Those of you who were able to get the phone early probably had a hard time activating the Triumph and that's because it wasn't possible until today. Now though, all is right in the world.
We are big fans of the Triumph and we included it in our top five Android phones for the month of July because of the specifications that it offers for a phone of the off-contract flavor.
So, if you're not into the whole contract thing, you can find the Motorola Triumph at various retail locations or through Virgin Mobile's website right here.

As an Amazon Associate I earn from qualifying purchases.