Motorola Xoom 4G LTE Upgrade Appears to Be on Its Way
With last week's announcement of the Samsung Galaxy Tab 10.1 for Verizon, Motorola Xoom owners got a rude awakening. Their tablet wouldn't be the first Android tablet to get 4G LTE even thought it came out all the way back in February.  However, it looks like the upgrade might be coming soon as Motorola has apparently contacted at least one Xoom owner in regards to the update.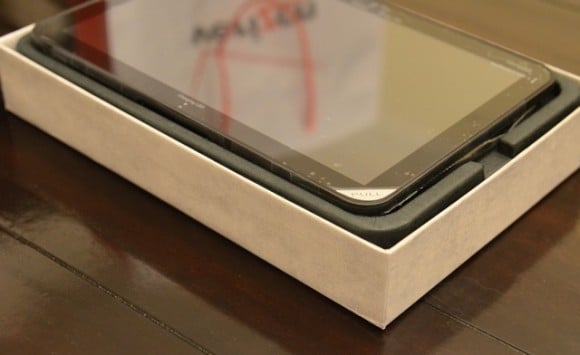 The story is as follows. Xoom came out in February. Motorola promised an upgrade 90 days after launch. That date came and went and the company stated that the upgrade would be out this summer alongside the delayed Motorola Droid Bionic. Samsung and Verizon announce the 4G LTE compatible Galaxy Tab 10.1. Motorola's CEO soon after admitted that his company was late getting to 4G LTE and states that a solution will be out this summer.
Well, summer has officially started and it appears that Jha is staying true to his word, even though there is no clear sign as to when the Droid Bionic might hit shelves. It appears that one Xoom owner received this message from Motorola:
Thank you for submitting your Motorola Xoom for the 4G LTE upgrade. You should have recently received a package in the mail with instructions and materials for returning your device for the upgrade.

Our records indicate that we have not yet received your Motorola Xoom. If you are still interested in upgrading your Motorola Xoom, this is a friendly reminder to please follow the instructions provided in your upgrade package and ship your device back for the upgrade.

If you have already shipped your device back to us, please contact us at 1-800-734-5870 and one of our support specialists will assist you with tracking and completing your order.
He or she does not yet have the materials apparently because they missed a FedEx package. Suspicious, but believable. There is also a chance that the package is something different and Motorola's system just spit this out early.
So, we have to ask. Has anyone else seen this? Or is this a complete anomaly?
Via: Phandroid

As an Amazon Associate I earn from qualifying purchases.