Motorola Xoom Getting a Hefty Update
While owners of the 4G LTE version of the Motorola Xoom are still waiting for their upgrade to Android 4.0 Ice Cream Sandwich, owners of the Wi-Fi Xoom here in the U.S. have just received word that an update is on the way, one that comes with a hefty portion of features including improved overall stability of the device, quicker screen rotation and some improvements to the device's on board camera.
The upgrade is going to bring Xoom owners up to Android 4.0.4.
According to Android Central, the update hasn't started rolling out to all Xoom users quite yet but it's clear that the software will soon be made available, if it's not already.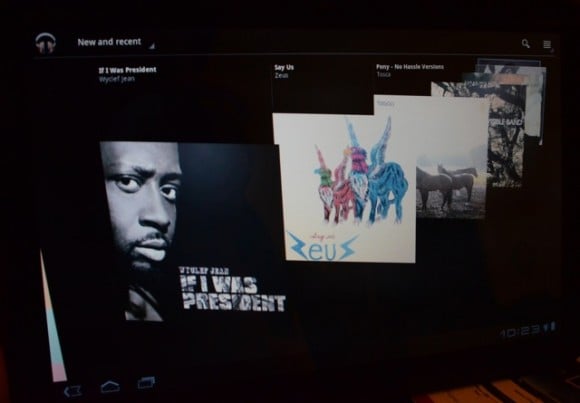 Here is what is going to be on board when the software does in fact arrive:
Quicker screen rotation
A new setting to choose whether the power button immediately locks the device or not
Microsoft Exchange improvements with additional EAS policies
Better phone number recognition
Camera and image quality improvements
Improved stability
That's a pretty substantial maintenance update and one that should please Xoom owners, especially those that use their tablet's camera. We're not sure how many there are that do, but hey, it's a nice gesture nonetheless.
Unfortunately, the Xoom 4G LTE model has had no such luck as they are still waiting for the Android 4.0 Ice Cream Sandwich to arrive. Neither Motorola nor Verizon has made it clear when the update will arrive.
Motorola only shipped off a mere 1 million tablets last year and the Xoom has since been replaced by the Droid Xyboard tablets, which will be getting Android 4.0 sometime in Q3 of this year.