Motorola Xoom Wi-Fi And Samsung Replenish Now Available from Sprint
If you have been waiting to get your hands on a Motorola Xoom Wi-Fi from Sprint, well, today (yesterday, technically) is the day you've been waiting for as Sprint stores across the nation should be able to accommodate your needs for the first time.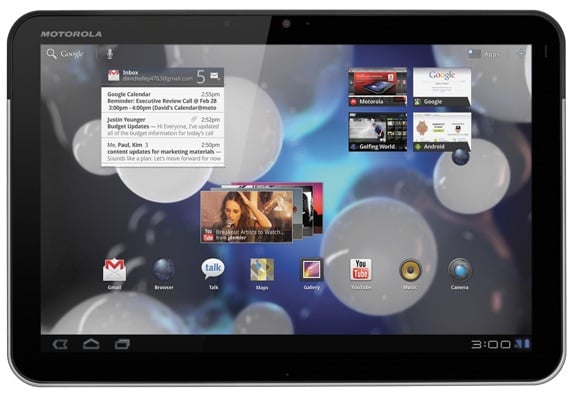 Sprint's Motorola Xoom Wi-Fi is going to set you back the same $600 it would cost through Verizon so you're not going to be getting any sort of a deal. You'll also need to head down to your local Sprint store because that, as of right now, is the only way to snag this device.
Today is also a sad day for those who were hoping to get their hands on a BlackBerry PlayBook Wi-Fi through Sprint. The device has been delayed to an unspecified date as dealers have been told to hold off selling the device until Sprint is able to come up with one.
Sprint's green smartphone, the Samsung Replenish, is also available for purchase and it will set you back a mere $50 on a new two year service contract. If interested, you can find the Replenish through Sprint right here.

As an Amazon Associate I earn from qualifying purchases.