Motorola Xoom Wi-Fi Android 3.1 Update Rolling Out Soon
Motorola has announced that owners of the Motorola Xoom Wi-Fi will be seeing the Android 3.1 Honeycomb update roll out at some point within the 'next several weeks.'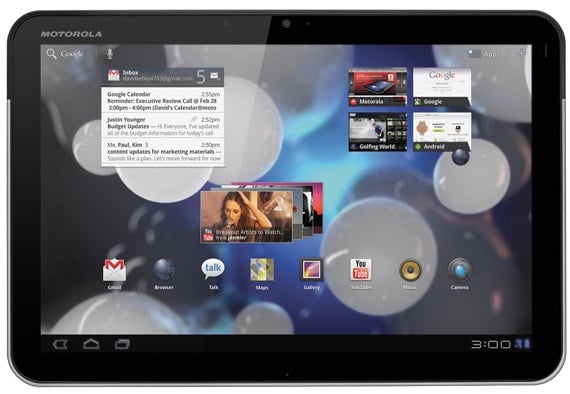 Yesterday at Google I/O, Google introduced Android 3.1 Honeycomb and announced that it would start rolling out to the Motorola Xoom 3G version on Verizon that very day. That left Xoom Wi-Fi owners wondering when they would get the update.
Luckily, Motorola cleared the air quickly and Xoom Wi-Fi owners should be pleased that they will be caught up to their counterparts soon enough.
For those that are unaware of what Android 3.1 brings to the table, here are a few of the additions that you'll see when the software hits your device:
* Support for the new Android Market movie rentals service with thousands of titles available for immediate viewing on the Motorola XOOM's high-resolution display or on a larger screen via HDMI

* Full support for the final release of Adobe® Flash® Player 10.2, delivering significant performance enhancements when viewing rich Flash content on the web

* Resizable widgets to enable further customization of home screens

* Support for USB-connected peripherals and accessories, such as keyboards, mice, game controllers and digital cameras

* Expanded Bluetooth features to support Bluetooth headsets in Google Talk™ video chats and Bluetooth mouse support in addition to additional shortcut keys with the Bluetooth keyboard

* Picture Transfer Protocol Feature support to enable easier transfer of photo files to your PC without the need for drivers
As you can see, it's certainly something to look forward to. If we hear anything about a manual update between now and the OTA, we'll be sure to let you know.

As an Amazon Associate I earn from qualifying purchases.