Motorola's First Android 4.0 Smartphone Revealed?
It appears that HTC and LG won't be the only ones announcing new smartphones at this year's Mobile World Congress as PocketNow has released an image which apparently is another phone destined for MWC 20122. This device, said to be Motorola's first Android 4.0 powered handset, will evidently arrive later on this month packing, wait for it, Intel's Medfield processor.
If true, this would be a drastic change from Motorola's 2011 smartphone lineup which employed both Texas Instruments OMAP processors as well as NVIDIA's Tegra 2 chip.
As of right now, the device doesn't have a name and while details remain murky, there are a few tidbits beyond the processor change to share.
The device appears to be button-less, in the same fashion as the Samsung Galaxy Nexus, which means that it will likely rely on the software navigation buttons that are baked into Android 4.0.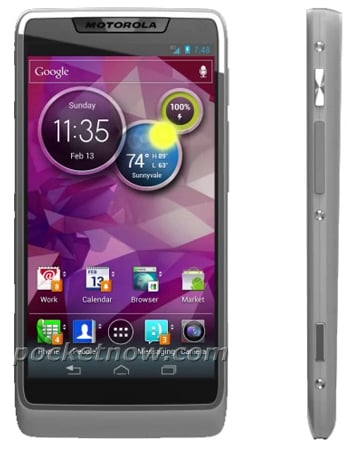 It also appears that Motorola will be using the phone's camera as a major selling point.
As you might know, the cameras found on Motorola's devices are, for the most part, serviceable but nothing out of the ordinary. It appears that the company has listened and will be adding a camera that provides instant-on capabilities and 15 frame-per-second burst capture.
No word on what sensor Moto might use or what the mega-pixel count will be.
We've see some benchmarks in regards to Intel's Medfield processor and it held its own against dual-core ARM-based chips like NVIDIA's Tegra 2 and Qualcomm's Snapdragon processor.
As far as a MWC reveal is concerned, the conference is geared towards Europe and that means that this phone could very well be headed to countries across the pond first.
Luckily, we're only a few weeks out from the conference's end-of-February start date, so we should know more soon.

As an Amazon Associate I earn from qualifying purchases.