mSpot Movies On Demand New Pricing and Streaming to Mobile Devices
mSpot Movies has been in the streaming video business for a while, but they are announcing today a new membership model with discounts when compared to renting streaming video from competitors like Amazon and Apple. This is not a subscription based service like Netflix or the new Amazon video streaming service for Prime members. Instead of streaming all you want for a flat fee, you pay a membership fee and get discounts on the latest movies and older videos. Your membership gives you credits to be used to rent the movies. After your credits are used up you can pay to view more movies at a discount. Most of the movies are between $3-$3.25 for the latest releases. Older movies are usually less than that averaging under $3.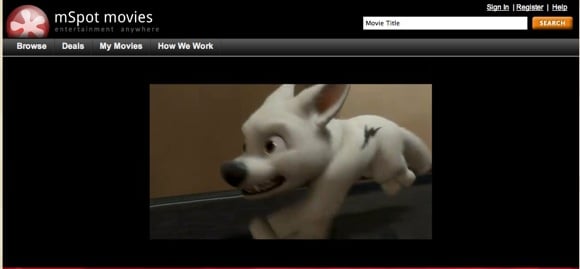 As a member mSpot gives you credits. A credit is the equivalent of about $.20 towards the cost of certain selected movies in their library. There are three membership plans as follows:
Basic – $4.99 with 20 credits for up to 4 movies
Plus – $7.99 with 40 credits for up to 8 movies
Premium – $15.99 with 80 credits for up to 16 movies
These are monthly fees. So, if I was a Basic member I could use my 20 credits to watch up to four movies. Each movie will be labeled with the price to stream that movie or the number of credits it requires. As you see in the screen shot below, the movie You Again is regularly $3.99 on mSpot. But I can rent it for 15 of my 20 credits.
Then, I could go and rent an older title like one of the four movies below for the remaining 5 credits. I paid $5 for my monthly membership and rented the equivalent of $5 worth of movies. Then each movie I rent after my credits are used up will be at the membership discount, which is usually about $.75 less than you would pay at Amazon or Apple.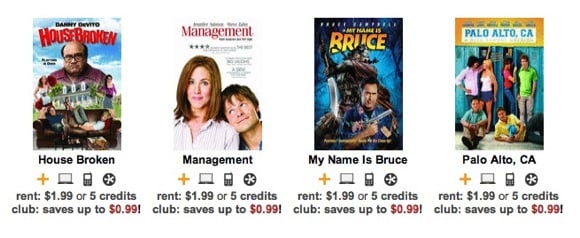 To watch the movies you can use any browser. There are also apps for iOS and Android. The mobile site works on about 70 different phones. Sprint TV is powered by mSpot. If you have ever used a Sprint phone and Sprint TV, then you have an idea how good the video quality is on a mobile device.
Our test showed that the video quality is just as good as other streaming services. If you begin watching a movie on your computer and then have to run out, take your phone or iPad with you and you can continue watching the video while you wait at a restaurant or once you get on a plane with Wi-Fi. There were a few instances where the "buffering" message showed up on the screen. Once it got going again it returned to the beginning of that chapter instead of the exact spot where it quit. The iOS version is free. You can get more information over at our sister site Notebooks.com where we highlighted it as an iPad App of the Week last summer. Below is the video we made. It is a little different now.
https://youtu.be/3-lS0YSeTxE
Below you will see the iPhone version.
If you are a movie lover, then mSpot will be a good deal. If you watch more than a few movies a month, then mSpot could be a good value for you. Right now the service only has a deal with Disney. You can still rent movies from other studios, but only Disney movies can be rented using the membership credits. All others are available for a discounted price.
The only problem we see with the service is how complex the pricing model can be. People like simplicity. Streaming subscriptions that let you watch anything you want for a flat fee are easier. Unfortunately, they also don't offer the latest movies. The most recent Harry Potter movie will be on mSpot, but you can't stream it instantly with Netflix Watch Instantly or Amazon Prime. So, there are trade-offs.
Pros:
Discounted prices on movies
Good video quality
Latest releases available
Watch on multiple devices
Start on one device while finishing on another
Android App
Cons:
Pricing model is complex
Only Disney movies can be rented with membership credits
After trying it out, if you like their movie service, then you might also want to give their music streaming and storage service a look. We covered it at Notebooks.com earlier in April.

As an Amazon Associate I earn from qualifying purchases.