MyGlass Google Glass Companion App Appears in Play Store
Google Glass will soon start shipping out to those who paid the $1500 for early Explorer Editions, and the Android companion app is already available for those lucky few.
The new MyGlass app appeared in the Google Play Store last night, just in time for the first shipments of Google Glass. The app will help pair Google Glass to the user's Android smartphone and will share information with the new accessory.
For those without Google Glass the app is useless. The description of the app even says "If you don't have Glass, then downloading this will be a waste of time." There is a puppy in the screenshots to help ease the pain of those who don't have Glass, however. Many of the five-star reviews of the app are simply there because of the cute puppy in pajamas.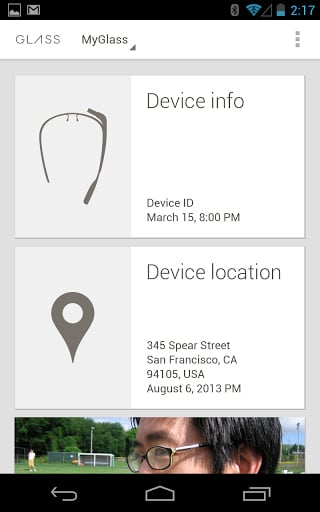 The help page for Google Glass explains that to connect Google Glass to a Wi-Fi network the MyGlass companion app will show a QR code which will let the device connect to the network. Users just need to tap the touchpad on the side of the device to take a photo of the QR code and connect to the network.
The MyGlass app will presumably walk the user through any further steps that have to take to connect Glass to their phone. The app screenshots show what look like screens for adding contacts to the device. It appears that users can choose to add contacts manually or from Gmail and Google+.
Google Glass should work with iOS in addition to Android, though there is no iPhone companion app for the device just yet. Presumably Google will release that app when it's ready, assuming Apple lets the app in the App Store. Those without an Android device can also set up their Google Glass on the desktop at google.com/myglass.