Mystery Marvell Tablet Spotted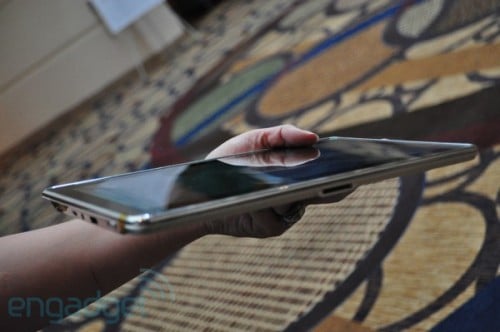 Joanna Stern with Engadget got a peek at a 10″ tablet based running a Marvell chipset. She didn't find out which on of Marvell's customers will be offering it, but whoever it is, they'll have a fairly sleek-looking gadget on their hands.
"…it has a brushed metal back and there's an opening on the front for a camera. As for the internals, it's based on Marvell's Moby reference design, which uses its Snapdragon-class Armada 610 processor, and will run Android 2.1 Eclair."
The spec that jumps out at me is Android 2.1. Google isn't supporting Android for tablets yet and even upcoming tablets are being released with the older 1.5 and 1.6 versions. A tablet running the current version (Froyo is not released commercially yet) would be progress (assuming it gets released before Android jumps another point).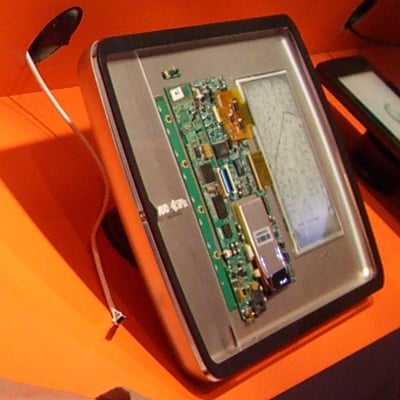 Also, I wonder if this tablet isn't descended from this faceless tablet frame I saw at CES. Didn't get a chance to play with this tablet either.

This article may contain affiliate links. Click here for more details.