Mystery Samsung Android Slider for AT&T Gets Pictured
For those of you that aren't satisfied with AT&T's current crop of Android phones and have no interest in the upcoming LG Thrill 4G, you'll be delighted to know that Ma Bell has another interesting little Android number that is supposedly going to be out in the coming months. BGR has snapped up an image of a mysterious Samsung slider that apparently will be headed to AT&T with a four-button keyboard layout instead of the usual three buttons that Samsung phones employ. From the looks of things, this appears to be a high-end phone and sort of looks like an updated Galaxy S Epic 4G.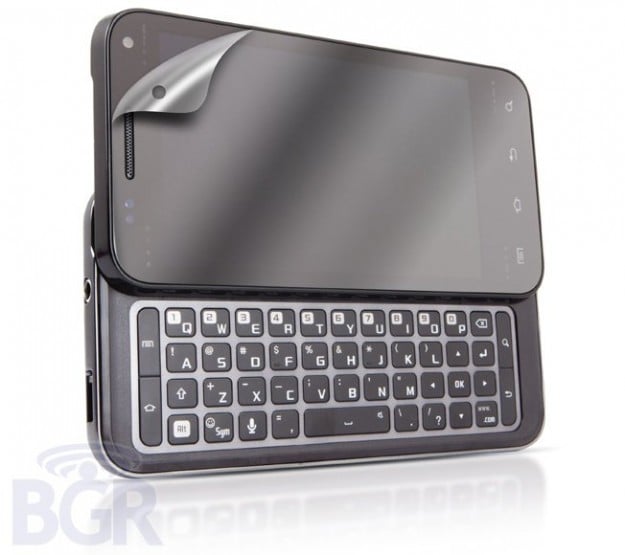 Other than the photo, there are no details available about the device. No specifications, no release date and of course, no name. Might it be the Samsung Galaxy S II Attain? It's possible but we're thinking that this is something else based on the image that we saw of the Attain back in June. You never know though.
In any event, this should certainly be an exciting device for those of you who love physical keyboards on your smartphone.

As an Amazon Associate I earn from qualifying purchases.