MyVoice App: Technology Providing a Voice For Those Without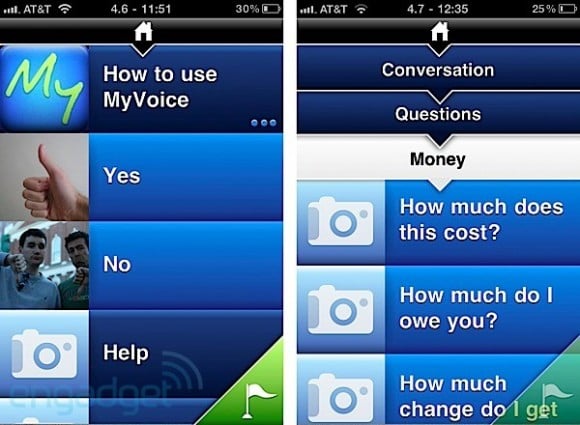 Like many I was sort of blown away when Roger Ebert started writing about the voice synthesis software that he was using with a computer to be able to speak. After a bout with cancer Ebert lost the ability to speak, but through technology that took advantage of the millions of words he had spoken on his shows, he was able to not only get some of that voice back (digitally speaking) , but sounding like it was him talking. I love to see stories about technology providing new approaches for helping those in need like this because honestly, I find that much more exciting than I do the next great social or photo application.
MyVoice looks like it could be one of those stories as well. The developers of the software were approached by a man who had recently had a stroke and had lost his ability to speak. They began working and MyVoice is the result. Essentially the App, which is available for iOS and soon for Android, allows those who can't speak the opportunity to use their device to speak for them. You can imagine the possibilities for this.
While you can't add new phrases through the Apps at the moment, you can do so through a web portal that can sync up with the App. Geo-location services provide some context to the various groupings of voice clips. I think these are the kind of solutions that make the promise of mobile tech really shine. Watch the promo video, It's well worth your time.
You can get the App for iOS here and although the developers say it is available for Android the web page says it is coming soon.
Via Engadget
https://youtu.be/xsoasg1Rlmc

As an Amazon Associate I earn from qualifying purchases.