NASA Astronaut Shows Us How Angry Birds Space Will Work
We already know that Angry Birds Space is coming out March 22. What we didn't know before know was just how the game would work. Now thanks to Rovio and NASA, we have an idea of how we'll kill the egg-stealing pigs in space later this month.
To show how the new game will work, we get a short physics lesson from NASA astronaut Don Pettit. Petit brings us up to speed on the story behind Angry Birds without explaining why they're now in space. Then he builds a slingshot inside the International Space Station to fling the red Angry Bird at a sad-looking pig balloon.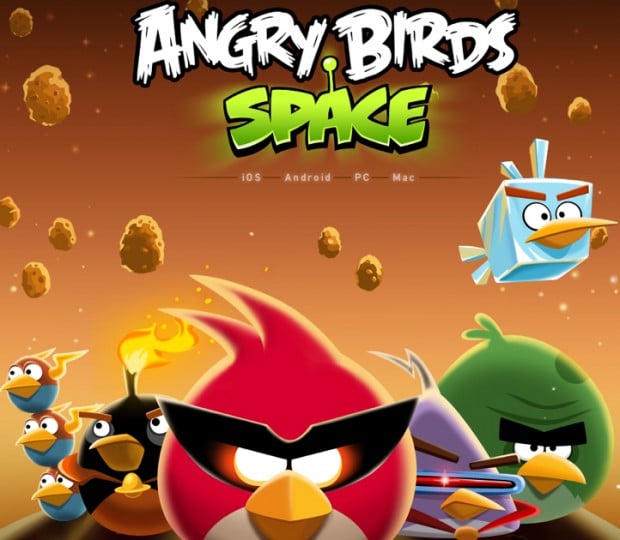 In space the Angry Bird flies in a straight path because there's no gravity.
That's the new mechanic in Angry Birds Space: gravity fields. Now instead of just trying to figure out the gravity of the birds falling down, we'll have to figure out how the birds will fly through the gravity of planets. The birds will fly in a straight line until they get close to a planetary object which curves their path.
The new mechanic looks like it'll add more complexity to the simple bird-flinging game. That's not a bad thing, though. Hopefully the new planets will have physics that make more sense than the previous game. From the announcement website, it looks the annoying boomerang bird that caused the most problems at the end of the game is gone.
The white egg-bomb bird also appears to be missing from the video and website. Those two birds seem to have been replaced by a giant green bird and a small ice bird. Both look like they could provide for some interesting new puzzles.
Via: Rovio