NBA 2K17 Problems: Issues & Fixes
Since last year, NBA 2K17 has brought basketball fans the detailed simulation that they crave. That is, it has when NBA 2K17 problems haven't gotten in the way.
As a basketball simulation first, there's a lot of things going on with NBA 2K17 behind the scenes. Developers spent the last year introducing new systems that automatically detect jersey changes and introduce rules. MyPlayer and MyCareer, two of the most popular features that have ever been introduced into the franchise, have new systems and new ways to play. When developers add intricate new features like the ones Visual Concepts added with NBA 2K17, it's hard to catch every issue before release. There are bugs and hiccups as the game gets going on Xbox, PlayStation and Windows PCs.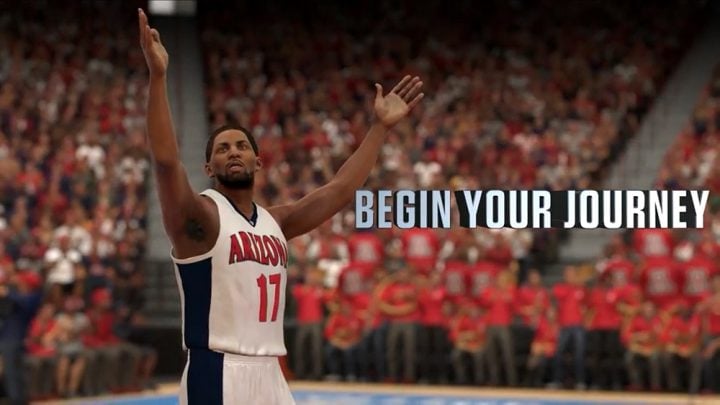 Read: NBA 2K17 Features: All the Reasons You Should Buy This Year's Game
Here are the NBA 2K17 problems users have reported since the game launched during Early Tip-Off Weekend in 2016. Some of the issues have already been fixed.
NBA 2K17 Problems
NBA 2K17 Problems: Initial Patch Takes Too Long to Download on PS4
Your copy of NBA 2K17 has just the base game. To get the latest rosters and fixes, connect your console or PC to the internet to download the very latest NBA 2K17 updates and patches.

NBA 2K17 Problems: Pre-Order Bonuses Not Working
NBA 2K17 purchases and pre-orders include a number of Virtual Currency bonuses – especially if you picked up the Legend Edition that has Kobe Bryant's MyPlayer add-ons. Some users report not getting their Virtual Currency bonuses when starting the game.
2K says that Virtual Currency bonuses that users get with their purchase should surface automatically in their account. Some have had success with opening the MyTeam area to try and force the Virtual Currency and items to show up.
Also, remember to redeem any codes that came with your disc copy of the game. Some of these codes might have expiration dates that aren't obvious when you first open the game.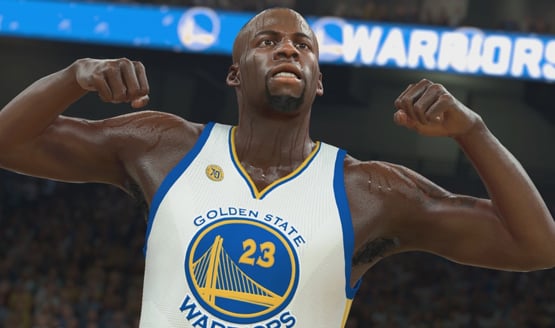 NBA 2K17 Problems: Face Scanning Issues
A banner feature added in a previous version of NBA 2K, face scanning allows users to easily import their facial structure, then add hair and other identifying marks to their character for My Player. NBA 2K17 has face scanning too.
Read: How to do My Player Face Scanning in NBA 2K17
You'll need to add the MyNBA2K app to your iPhone or Android device to get face scanning working. Be sure to do your face scan in a well-lit, area. Take off anything with a collar that might get caught by your phone's camera as you capture your head. The game will process your face scan and let you tweak it before applying it to your MyPlayer.

NBA 2K17 Problems: There is a Problem with Your Connection to Online Services
"There is a problem with your connection to online services," indicates that there are lots of gamers all trying to access NBA 2K17 servers at the same time. It could also mean that your console doesn't have access to the internet.
Check your own network to make sure that it isn't causing the problem. Use your smartphone, tablet or PC to browse the internet on your network. If they are working fine, the problem is with the game's servers and not your setup.

NBA 2K17 Problems: Camera is Out of Focus on MyCareer
MyCareer players on Xbox One report that the camera routinely goes out of focus when enjoying the mode's cutscenes. For now, there's no workaround. This issue is fixed with the 1.03 update to NBA 2K17.

NBA 2K17 Problems: Can't Skip Cutscenes
You can't skip cut scenes in MyCareer that you haven't seen before. If you've watched a cut scene, press X or A to skip it.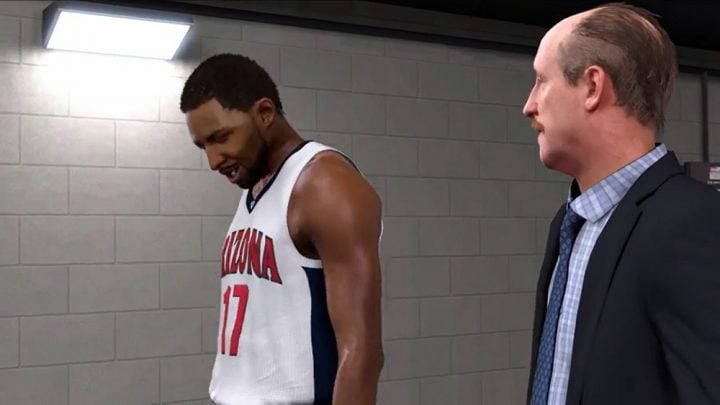 NBA 2K17 Problems: Time Jumping on PC
A small number of users report NBA 2K17 time jumping. Essentially, the game goes forward in time, breaking the experience. It crashes after that forward jump in time.
One trick that users report working to fix time jumping is deleting portions of Steam Cloud saves. Specifically, look for the "385760" folder within the Steam folder under User data folder. Copy the "Remote" folder from within the folder, then delete the original. The game will attempt to copy the new files over from 2K's servers the next time you run it. You can find out more about this issue in this Steam Community post.

NBA 2K17 Problems: Stuck Cut Scenes
Sometimes the cut scenes on Microsoft's Xbox One console will freeze and skip as you try to back out of the game to perform another action. If that happens to you, you'll need to press the menu button on the controller and close the game, then re-open it.
NBA 2K17 Problems: Virtual Currency Transfers
If you've already made investments in Virtual Currency in a previous game, that's exactly where they'll stay. VC doesn't transfer between editions of the franchise.
NBA 2K17 Patch 12
The latest update to NBA 2K17 is the 1.12 patch that launched in early April 2017. Like previous patches to the game, NBA 2K17 Patch 12 addresses issues with the game's performance. Fixes include:
Improvements to double team logic.
Enhanced several dribble size-up combos.
Improved logic for off-ball collisions and smoother offensive flow.
Removed select dribble collision reactions.
Offensive AI enhancements for better decision-making.
Fixed an issue that would allow you to travel if rapidly chaining together certain rhythm dribble animations.
Fixed an issue that was preventing some players from signing a 10-day contract in MyGM and MyLeague.
Gotta Be Mobile will continue to add to this list of problems and fixes as they're reported and addressed by Visual Concepts and 2K Games.

As an Amazon Associate I earn from qualifying purchases.