Netbook Accessories Start Popping Up
Netbooks are starting to see some accessories popping up just for them. Over at Portable Monkey they are linking to both a Netbook dock and a Netbook cooling station.
The Century Netbook Stand offers both a DVD multi-drive and   2.5 inch SATA bay, along with two USB (2.0) ports. Of course it connects via USB and needs its own power adapter. It'll set you back about $102.
As we head into the hot days of summer, Elecom is offering a Netbook cooling station that looks like most of these we've seen for notebooks. Yep, it's powered through a USB port.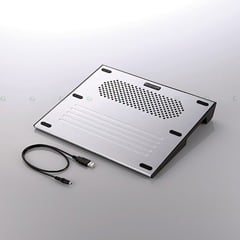 As an Amazon Associate I earn from qualifying purchases.